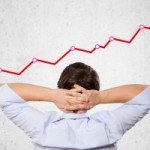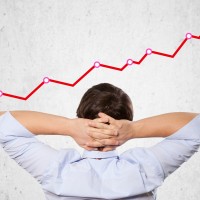 The struggle to save for a deposit is a barrier to thousands of first-time buyers – but some banks do still offer mortgages which require no deposit at all.
These used to be common but fell out of favour as regulations tightened following the financial crisis.
But last week one building society launched a brand-new mortgage aimed at those with no deposits – and a leading high street bank will still allow customers to borrow their deposit, effectively allowing them to borrow 100pc of the cost of their home.
The Market Harborough Building Society launched the 100pc mortgage last week. It requires a parent to register a second charge against their own home and offers a variable rate, currently 3.99pc.
Santander takes a different approach: it allows borrowers to use a personal loan as their mortgage deposit, effectively meaning that buyers can borrow 100pc of the cost of the property.
They can also use it to "top up" their deposit – a method which could save a borrower money over the term of a loan.
The bank said it asks customers to take financial advice before taking this option, but says it has been available for some time.
The lender factors in the loan in the affordability assessment, limiting the buyer's borrowing power as the cost of the loan each month would be considered in the same way as other borrowing.
This method is therefore useful for high earners with little capital – but won't help anyone whose income restricts what they can borrow.
Other high street banks including Barclays, Lloyds and RBS won't allow borrowers to do this.
One other 100pc mortgage, from Barclays, allows a first-time buyer to take out a 100pc loan if a 10pc "deposit" is left in a linked savings account by a parent. This is not actually used towards the purchase but is left there for three years in case the borrower defaults.
Top up your deposit
Taking out a personal loan to fund part of a deposit could be cheaper than using a bigger mortgage. Despite the higher rates charged on personal loans compared to mortgages, the shorter term of the personal loan could mean that over time it is a less expensive option.
This is partly because there is a significant gap between rates offered to borrowers with a 10pc deposit and those offered to borrowers with a 15pc deposit.
Figures produced by mortgage broker Private Finance for Telegraph Money show that taking out a loan to increase a deposit from 10pc of the property value to 15pc could save £10,000 over the 25-year term of the mortgage.
Assuming the buyers borrows a total of £270,000, it is cheaper to take out an 85pc mortgage at a typical two-year fixed rate of 1.74pc and a £15,000 loan at 5.3pc, than to take out a 90pc mortgage at a two-year fixed rate of 2.49pc.
Both deals are currently offered by Santander, and the scenario assumes that both buyers revert to the bank's standard variable rate of 4.49pc after two years.
For both options, monthly repayments would initially total £1,209 – but after ten years the unsecured loan would be paid off, leaving this buyer with cheaper monthly repayments.
This would save them £9,221 in total. Alternatively, they could increase their monthly repayments and pay off their mortgage around two years early.
The gap between mortgages for those with large deposits and those with smaller deposits is the largest it has been for a year, according to research released this month by mortgage insurer AmTrust.
Buyers with 10pc deposits have seen their costs fall much faster than those with 5pc deposits.
The average interest rate on 90pc mortgages has fallen by 0.6 percentage points from 3.03pc to 2.4pc, while the rate for 95pc mortgages has fallen by less than 0.4 percentage points, from 4.22pc to 3.83pc.
This means that over a year the buyer with the larger deposit would save £584, while the buyer with the smaller deposit would save just £384.
Is there also a return to interest-only lending?
One of Britain's largest lenders has also loosened its stance on interest-only mortgages.
Like 100pc mortgages, these were common before the financial crisis but have fallen out of favour, with some lenders withdrawing from offering them altogether.
Halifax has changed its requirements for borrowers. Previously interest-only borrowers had to have a pension worth at least £1m, of which 25pc could be used to fund the mortgage.
Now they can use their pension if it has a projected value of at least £400,000, and 15pc of this can be set aside to repay the loan.
It will also allow borrowers to consider cash savings and bonuses. 30pc of an annual bonus can be multiplied by the mortgage term to give the amount available to borrow, or cash savings worth more than £50,000 can be set aside to pay off the mortgage.
David Hollingworth, of mortgage broker London & Country, said that lenders were stepping back from their previous harsh criteria on interest-only.
"Allowing people to use a cash bonus is particularly interesting," he said. "It's a reaction to the fact that they've maybe been too tight for too long.
"Lenders are increasingly thinking they may have reacted too vigorously to the expectation that they would put limits on interest-only," he said.
Rob's comments It would be nice to see the 100% mortgage. The mass repossessions predicted in 2008 never happen and the 100% mortgage with the new regulation could be the break first time buyers need to get on the property ladder.