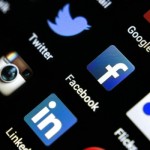 A new cloud-based credit scoring service has launched in UK, aiming to improve loan quality and acceptance rates through the use of big data.
Founded in Scandinavia three years ago, Big Data Scoring enables banks and financial institutions to determine the creditworthiness of individuals based on data available online.
The firm says it aims to bring lending into the digital information age, allowing lenders to make informed and more responsible credit decisions, particularly concerning millennials and non-UK nationals.
There are over seven-and-a-half million foreign nationals living in Britain and that number is increasing. This is a sizeable market that financial institutions have difficulty in tapping into according to Big Data Scoring – despite the majority being in full-time work.
Their solution is to do 'intelligent research' of a loan applicant online, to help build a clearer profile which helps assess their creditworthiness. Used in conjunction with existing scoring methods, this claims to result in more accurate scores, meaning greater opportunity to lend and a reduction in risk.
http://www.financialreporter.co.uk/finance-news/new-credit-scoring-platform-utilises-online-data.html?utm_source=Email+Campaign&utm_medium=email&utm_campaign=11064-352918-News+alert+25th+January+%28Precise%29