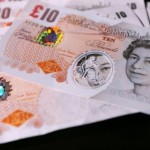 House prices in the UK will see an average increase of 3% in 2017 as the number of transactions stabilises, per the latest RICS housing forecast.
This is slightly above Nationwide's prediction of 2% growth for next year, however the Bank admitted that "house price prospects will depend crucially on developments in the wider economy".
The Institute says East Anglia is likely to continue its trend during 2016 and alongside the North West and West Midlands is likely to record gains higher than the national average. Meanwhile, prices in Central London look set to stabilise after recent declines, with support provided by the weaker exchange rate encouraging foreign buyers.
RICS says that a lack of supply "is at the forefront of the analysis and dominates the residential market", while the affordability challenge will remain "very much to the fore for many".
It added that the lack of existing inventory in the market is impacting the ability of households to move and will contribute toward transaction activity over the whole of 2017 being a little lower that in 2016.
It predicts that transaction activity will stabilise and is likely to come in between 1.15 and 1.2 million, slightly below the 1.25 million likely to be recorded for the whole of 2016.
Jeremy Blackburn, RICS Head of UK Policy, commented: "The Housing White Paper will be a defining moment in January, to see if more radical thinking in Whitehall is a reality. The proposed ban on lettings agent's fees, and the unintended consequences of such a blunt policy, will also be a strong feature of the year ahead.
"Whilst the system based on large, private housing developers and homes for owner occupation has increased house building, it's not delivering. The UK needs a co-ordinated strategy for building across tenures, using all the delivery and technology mechanisms at our disposal.
"Before the EU Referendum, David Cameron said that if he could have found the button in No10 to increase house building he would have pushed it repeatedly. In truth, there are multiple buttons and following on from housing being put at the top of the list of Theresa May's priority list in 2017, current Government need to demonstrate a plan of action."
Rob's Comments. This is welcome news. We are not close to 2006 figures but with every increase we grow closer to that goal.