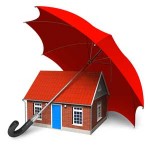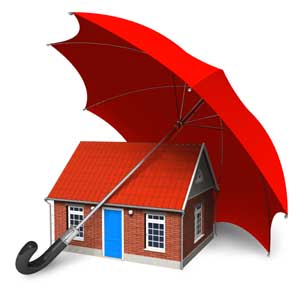 Intermediaries are growing their share of the mortgage market and improving the quality of cases submitted.
However, lenders are increasing their investment in direct to consumer digital technology propositions despite these improvements in the broker market.
And a growing number of lenders see making offers within one day as their "holy grail".
Branch sales drop
According to research by IRESS, half of the 21 lenders it questioned offer, or are about to offer, a digital self-service proposition, where current application acceptance rates are typically far lower than those submitted through brokers.
The Mortgage Efficiency Survey also found that intermediaries increased their share of applications to 80% of the market, up from 76% last year. All other channels saw a reduced level of activity, with branch sales seeing the largest drop of 37% on 2016 figures.
IRESS principal mortgage consultant Henry Woodcock told Mortgage Solutions: "The Mortgage Market Review (MMR) seems to have levelled things out. Before MMR a lender might think it's worth investing in their branch network or phone system as they get more cases go through as accepts, but now it's equivalent to intermediary business.
"If you get the first accept it means that business is easier to process, whereas if its referred or eventually declined the lender still has to look at it and reconsider it.
"So distribution has remained high for intermediaries and between the two routes there's now very little difference in acceptance rates," he added.
Holy grail
The data also showed that the average time to offer was dropping on average, but fewer lenders could process applications within the shortest time frames. Again, this appears to be a hangover from the MMR but lenders are increasingly focusing on speeding this time up.
Offers made in less than five days continued to decline, falling 45% against 2016, and remained lower than in both 2015 and 2014. However, the number of offers made in ten days or less increased by over 12% on last year and nearly a third (31%) of offers are now made within that period.
And Woodcock highlighted that lenders often chose to focus on working days, which did not match customer expectations.
"Some lenders will be upset at their time to offer results because their internal reports do not include weekends and that's stupid isn't it because to the consumer a week is seven days to offer, not five days," he said.
"What we have seen since MMR is the offers made within 10 days has improved, but its improved towards the 10-day end, not the five-day end.
"Some lenders are very keen to get a larger number of offers done in a day, they see that as a holy grail, to say that a certain percentage of their customers get an offer within a day.
"But up to five days is the one that people are now really focusing on – it's become the new battle ground," he added.
Moving mobile
Elsewhere the research found that lenders were increasingly focusing on social media and that case monitoring technology was moving mobile.
It noted that lenders had made significant investments in enhancing their mobile services with most (80%) now providing affordability checks, and 66% a decision in principle. Over half (53%) offered full mortgage applications and case tracking this way.
Lenders are also increasingly seeing social media as an important tool for engagement with both intermediaries and consumers, with a significant increase in active Twitter and LinkedIn engagements compared to 2016.
Two fifths (39%) of lenders believed that engagement via social media with either customer or brokers was "very important" or "vital".
Robs comments, It amaze me on how everyone is trying to move everything to a web type operation.
At the best of times things go wrong. Brokers understand the system and can find a fix but that will not be the same for a customer. They buy a house once every 5 years on average. If they do the mortgage themselves and thing go wrong who is going to fix it. Not the banks because in this manner of on-line advise they (a person in the bank) cannot give advice unless qualified.
If 80% of the business is coming from the brokers why are the banks investing so much money on-line. Answer "BECAUSE IT IS CHEAPER" Less service more profits