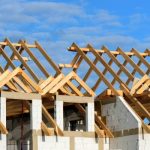 This first wave of partnerships shows the strong local interest to build thousands of Starter Homes on hundreds of brownfield sites in the coming years.
2017 will see the first Starter Homes being built on brownfield sites across the country, Housing Minister Gavin Barwell announced today.
They will be built exclusively for first-time buyers between 23 and 40 years old at a discount of at least 20% below market value.
The first wave of 30 local authority partnerships – selected based on their potential for early delivery – will spearhead schemes.
These partnerships have been established under the government's £1.2 billion Starter Homes Land Fund which supports the development of starter homes on sites across England.
Barwell says the first places will begin construction later this year along with sites supported by the Homes and Communities Agency.
The Starter Homes Land Fund was set up to prepare suitable land for quality starter home developments which can be built on by developers or through accelerated construction by 2020.
In addition, the Homes and Communities Agency has also today issued a call seeking expressions of interest from local authorities who are interested in using their land to deliver homes at pace through the £1.7 billion accelerated construction recently announced. This will see up to 15,000 homes started on surplus public sector land this Parliament, per the Government.
Housing Minister Gavin Barwell said: "This government is committed to building Starter Homes to help young first time buyers get on the housing ladder.
"This first wave of partnerships shows the strong local interest to build thousands of Starter Homes on hundreds of brownfield sites in the coming years. One in three councils has expressed an interest to work with us so far."
Stephen Smith, Director at Legal & General Housing Partnerships, commented: "The commitment from the Government to build 48,000 discounted homes for first-time buyers will be welcome news for thousands of young people across the country who are trying to take their first step onto the housing ladder. This latest announcement, alongside news of plans to build 14 new garden villages, is an encouraging move which shows the Government is considering a range of options to tackle rising house prices.
"However, whilst in recent months we have heard much talk of new initiatives to resolve the housing crisis, as we start the new year it's time that these words are met with action. That means getting on with the job of building thousands of new affordable homes for younger people, as well as supporting other tenures by constructing purpose-built retirement homes and increasing the supply of social housing to meet the needs of renters too.
"The mistake of the last Government was to focus too heavily on boosting homeownership, announcing large scale projects that never got off the ground. It is vital that the Government does not take the same path to failure, and actions its promise to build a housing market that is fair for everyone."
Rob's comments, I hope that all these words turn into action and I hope the action is not so complicated that only the few can take advantage of this benefit. Let's also hope that they do the same in Scotland.