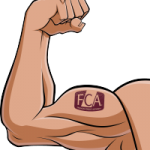 Over three quarters of a million mortgage customers who fell into arrears and were then unfairly charged twice are to receive compensation.
Last year, the City watchdog estimated 750,000 borrowers may have been overcharged after falling behind on their mortgage payments.
It has now told banks and building societies they have until July 2018 to compensate customers who may have paid too much, going back as far as June 2010.
The Financial Conduct Authority found evidence a flaw in lenders' systems meant when a new payment was being calculated (such as when a customer moved onto a new rate, or Bank Rate changed) customers were paying twice.
This was because the arrears were being included automatically as a part of calculating the new payments, in a process known as "automatic capitalisation", and were also being accounted for in a separate schedule specifically set up to pay off money owed.
As a result of the cut in the Bank of England in August 2016 – which would have triggered lenders' system to recalculate payments – more customers may be affected than originally thought, the watchdog said.
The true number of people affect could be higher still because the estimate of 750,000 was based on an exercise that only covers 66pc of the mortgage market.
A spokesman for the FCA could not confirm how much banks may have to fork out in compensation in total but did say individuals cost receive refunds in the hundreds of pounds.
Customers who think they may be affected do not need to take any action themselves, the spokesman added.
Telegraph Money has previously revealed the plight of "mortgage prisoners" who are trapped on high rates by lenders who reject applications to move to lower rates citing "affordability" rules.
In many cases these customers, such as Liese Cairnes (pictured) have fallen into arrears. Ms Cairnes took out a £1.1m "self-certification", interest-only mortgage with Bank of Scotland in 2006.
But in 2008 Ms Cairnes was put on the bank's standard variable rate, eventually making her monthly payments as high as £4,380 a month.
She built up missed payments of around £36,000 over eight years before finally being allowed to move to a new two-year fixed deal in December 2016. As a result, her payments have halved, to £2,500 a month.
Rob's comments. If the banks screw up they have to take responsibility and pay out. Just like everyone else.