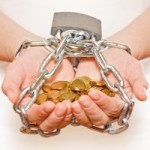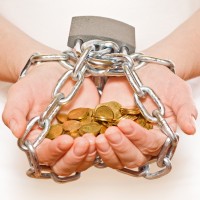 Banks are still forcing mortgage borrowers to pay expensive rates because of "affordability" rules – even after the ombudsman ruled that one borrower had been unfairly "punished" by his bank.
Mortgage borrowers trapped on high rates have been given some hope recently, with an ombudsman ruling in their favour.
But banks are still refusing to switch their borrowers to cheaper deals – and borrowers who are being switched now are being denied compensation for the years they spent on more expensive loans.
One borrower has been waiting for the ombudsman to rule on his case for three years – and has now been told that it is not considering the issue at all.
Chris Campbell, 35, was repeatedly told by his lender, Santander, that there were no deals for him to switch to when his fixed rate expired in 2011.
He was forced on to the standard variable rate (SVR) and eventually fell into arrears on the loan. He complained to the ombudsman in November 2013.
He still doesn't know why the bank refused to offer him a better rate and has now been told by the Financial Ombudsman Service that it is no longer examining this issue.
In a letter seen by Telegraph Money, a manager at the ombudsman service told him: "We dealt with your complaint that you were a 'mortgage rate prisoner' and that you were trapped on Santander's SVR. We issued a final decision [rejecting the complaint] on that case in June 2015.
"We aren't dealing with that issue again here – and that part of your complaint can't be reopened. So, our involvement in that part of your complaint has ended."
Mr Campbell said he was "shocked" to be told that the ombudsman was no longer looking at why he ended up on the standard variable rate. He had been waiting for a decision for more than three years.
The bulk of the ombudsman's judgment deals with the bank's actions after Mr Campbell fell into arrears – but he is wondering why Santander put him on to the standard variable rate in the first place, a question that is not addressed in the ruling.
The aspect of the case that the ombudsman is still investigating concerns Santander's decision to raise its standard variable rate from 4.24pc to 4.74pc in September 2012. Mr Campbell is not the only borrower with this complaint.
A spokesman for the ombudsman said it would not comment specifically on Mr Campbell's case as it was still on-going.
He added: "We have seen complaints in which the consumers are unhappy that the variable interest rate on their loans has either stayed the same or increased during what has, over the last few years, been an environment with generally falling interest rates.
"We've been taking a close look at the clause in the original borrowing agreements which allow interest rate variations as well as the reasons given for any changes to the rate payable."
Meanwhile, another borrower, a customer of Bank of Scotland, has finally been told that the lender will let him move to another loan without having to pass an affordability test – six years after he first asked.
Rob's comments. I blog this a few weeks ago, and now the cat is truly out of the bag. Could this be the next PPI scandal???