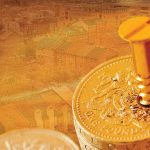 The price of 10-year fixes is starting to rise after years of falling rates, according to Moneyfacts.
Moneyfacts says the average 10-year fixed rate is now 3.20 per cent, up from a low of 3.11 per cent in November 2016.
In January 2015 the average rate was 4.17 per cent, and in January 2014 the figure was 4.23 per cent.
Moneyfacts finance expert Charlotte Nelson said: "This increase may be an indication of what is in store for long-term fixed rates in 2017."
The number of ten-year fixes rose from 80 in January last year to 124 this year.
Three years ago there were only eight of the loans on the market.
Nelson says: "Even with the slight increase in the average rate, borrowers could find that a 10-year fixed mortgage gives them the peace of mind that their repayment will not change, no matter what happens.
"However, while we know rates cannot stay at these lows forever, we do not know when they will rise, or by how much."