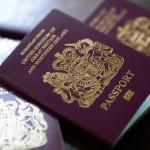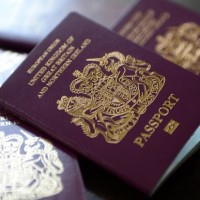 Minouche Shafik, Deputy Governor for Markets and Banking at the Bank of England, says that "there is no doubt in my mind that the UK is experiencing a sizeable economic shock in the wake of the referendum".
In a speech at Bloomberg's Markets Most Influential Summit, Minouche added that "it seems likely to me that further monetary stimulus will be required at some point in order to help ensure that a slowdown in economic activity doesn't turn into something more pernicious".
Shafik said that any need to reallocate resources will necessarily imply a slower rate of potential growth for the economy. She added: "Moreover, the reality of the protracted process of withdrawing from the EU means we still know very little about the nature of our future trading arrangements, and this uncertainty is weighing on prospects for business investment".
However, Shafik said that the likely timing of that stimulus will depend on the continued evolution of the data over the coming weeks and months, noting that forward looking indicators suggest the slowdown "may not be as sharp or as sudden as we might have feared".
Minouche also explored how the MPC anticipated criticisms frequently levelled at "unconventional monetary policy". These include that ultra-low interest rates are self-defeating because banks are unable to pass them through to customers, that quantitative easing has adverse consequences for pension funds and insurance companies, and that the central bank should not be involved in the allocation of credit.
Minouche responded that "we are aware that some of our policies have spill overs and side effects, but we take steps to address them where feasible to do so within our mandate" of monetary and financial stability.
If Minouche were to be granted one wish as a central banker, it would be to "increase the neutral rate of interest toward a more historically normal level" which would "hasten our return to a simpler world in which Bank Rate would be our only monetary policy tool" allowing the Bank to reduce its footprint in financial markets and the wider economy.
Rob's comments. More scare mongering from those who want us back in the EU.
http://www.financialreporter.co.uk/finance-news/boes-shafik-predicts-further-easing-as-economy-faces-sizeable-shock.html?utm_source=Email+Campaign&utm_medium=email&utm_campaign=11064-364239-Breaking+news+28th+September+%28Precise%29