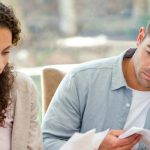 Conveyancing service provider LMS has released analysis that shows the number of re-mortgagors who anticipate a rate rise has risen dramatically in the last 12 months.
In December 2015, 6,500 re-mortgagors said they anticipated an interest rate rise within the next year. LMS' research suggests this rose to 10,800 in December 2016, an increase of 66%.
There were 27,700 re-mortgages carried out in December 2016 and 39% of re-mortgagors surveyed by LMS said they anticipate a rate rise within the next year – approximately 10,800 people. In December 2015, when re-mortgages stood at just 26,000, just 25% of re-mortgagors said the same – approximately 6,500 people.
Adding to fears over a surge in rates, LMS says the increased re-mortgage activity – also reported by the CML – has been driven by an increase in the number of people looking to lower their monthly outgoings, too.
In December 2016, 23.3% of re-mortgagors told LMS they were looking to reduce their monthly outgoings by re-mortgaging – approximately 6,500 people given the size of the market. In December 2015, just 21.7% of re-mortgagors said the same (approximately 5,600 people) – a 14% rise over the course of the year.
Price was by far the most important factor when choosing a lender. More than half (51%) of re-mortgagors said they chose their lender based on low cost deals, more than twice as many as the second most important factor – customer service (25%).
Keen to capitalise on potential savings, 56% expect to re-mortgage again within the next four years, whereas one in six (17%) plan to wait more than eight years.
LMS saw a lull in re-mortgaging activity from November to December, although most the change was the result of a seasonal slowdown: in the last ten years, the number re-mortgaging has always fallen between these two months.
Andy Knee, chief executive of LMS said:
"2016 was a great year for re-mortgaging. There were drivers on both the supply and demand side. Record low rates and anticipation of a rate rise in 2017 contributed heavily to the huge surge in activity. With inflation set to outstrip wage growth over the coming year, the opportunity to lower mortgage rates and reduce monthly outgoings will provide welcome relief for many families dreading the squeeze on household budgets – evidenced by price being the primary motivation when choosing a lender.
"It's rewarding to see consumer awareness of the potential savings on offer is now so high. Savvy homeowners are already looking to re-mortgage again in the not-too-distant future. We anticipate a steady stream of re-mortgage activity throughout the first quarter of 2017. The only clouds on this otherwise blissfully calm sunny horizon loom in the form of Article 50. When Theresa May triggers it, the market can expect some choppy waters and a little less plain sailing."
Rob's comments Everyone in the mortgage market should be reviewing or allowing their brokers to review their mortgage at the end of every discount, tracker or fixed rate deal, regardless of what the Bank of England MIGHT do with the base rate.
There is £100's to be saved and it will certainly give peace of mind.