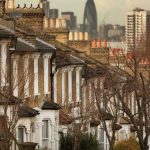 If you are a landlord you, most likely, have had to get a buy to let mortgage.
Over the years these mortgage have been fairly easy to arrange through an experience mortgage broker. They usually required very little in documentation and the lender were mostly interested in the rental value.
All this is about to change.
Over the coming weeks the banks and building societies will require not only income verification but also verification from inland revenue, copy of leases, letters from letting agents and bank statements.
The lenders are now treating buy to let mortgages in the same way as a residential.
Folks, If you are thinking of your first buy to let or considering adding to your portfolio please contact your mortgage broker right away as you will need to know the full changes to criteria and regulation.
and finally
BIG WORD OF WARNING. If you haven't been paying your tax, get an accountant NOW. There is already one lender saying that if a customer wants a buy to let mortgage and is not paying his tax on his existing rental properties they will not lend to them.