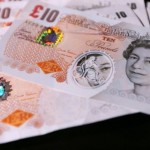 Banks and building societies are increasing the rates on their mortgages as the era of rock-bottom interest rates finally comes to an end around the world.
This week one building society, Skipton, increased rates on some mortgages by 0.37 percentage points while another mutual, West Bromwich, scrapped its market-leading 10-year fix, which charged just 2.59pc.
Riskier first-time-buyer mortgages have also been affected. Virgin Money, previously one of the cheapest lenders in this area, has already increased the cost of several of its mortgages for borrowers with 5pc deposits by up to 10pc.
Commentators say it is a matter of when, not if, the cost of borrowing to buy a home increases. Here's why.
Why will rates rise?
The interest rates paid by British mortgage borrowers are strongly influenced by movements in the global financial markets, which have experienced profound changes since the election of Donald Trump.
The cost of US mortgages has already soared by 0.4 percentage points, and commentators say British rates will not be far behind.
The most important interest rate globally is the American government's cost of borrowing for 10 years. This has risen since the American election because of expectations that inflation will return.
The US 10-year rate then influences yields on the British equivalent, 10 year "gilts", which in turn drive the cost of borrowing in the wholesale markets (fears of a "hard Brexit" and the fall in the pound have also caused the British Government's cost of borrowing to rise).
For fixed-rate mortgage borrowers the most important wholesale rate is the "swap rate".
Swap rates, the cost of fixed-rate borrowing by lenders, plummeted after the Brexit vote in June, sending mortgage rates to record lows, but have been rising since August.
Since their lowest point on August 10, after Bank Rate was slashed, five-year swap rates have risen from 0.42pc to 0.97pc. Two-year swap rates have risen from 0.38 to 0.67, and three-year rates from 0.38 to 0.77.
What will happen and when?
Mortgage rates have broken several records this year, with deals that cost less than 1pc launched by HSBC and Yorkshire Building Society. Even 10-year fixes have cost less than 3pc.
Long-term fixes are likely to be the most immediately affected by a rise in swap rates.
Brokers predict that five-year and 10-year fixes could increase by 0.25 of a percentage point, while lenders keep two-year fixed rates low for longer to boost trading in the last few weeks of the year.
Rob's Comments. Let us remember that we have been very low with the mortgage rate for a long time. Any rate increase will be very gradual at best. No needs to sell the kids just yet.