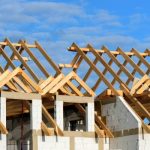 First-time buyers borrowed more in 2016 than any other year since CML records began in 1974, per its latest data.
First-time buyers borrowed £53.2bn for home-owner house purchase in 2016, up 13% on 2015.
Monthly, first-time buyers borrowed £5.1bn for home-owner house purchase in December, up 9% on November and 13% on December 2015.
Re-mortgage activity was also strong in 2016 – up 14% by volume and 20% by value compared to 2015 to hit its highest level since 2009.
However, monthly, re-mortgage activity was down 21% by volume and by value compared to November.
Gross buy-to-let lending also saw month-on-month decreases, down 15% by volume and 7% by value.
However, of the three quarters after the stamp duty changes in April, gross quarterly lending was its highest by volume and by value in the final quarter of 2016. Nearly two thirds of buy-to-let loans were re-mortgages rather than house purchase.
Paul Smee, director general of the CML, commented: "2016 could have been a potentially destabilising year of regulatory and political change, but the mortgage market has been resilient and adaptable. Home-owner house purchase lending increased, though the buy-to-let sector's positive lending performance has been driven primarily by re-mortgaging. We do not expect the market volumes to show a year-on-year increase in 2017, instead it will remain like that achieved in 2016."
Jonathan Sealey, CEO at Hope Capital, said: "Despite everything the housing market last year defied expectations. Although we are still below pre-crisis levels, to show any kind of increase in a such an unpredictable year gives hope for 2017.
"For the time being interest rates look set to remain low and there are plenty of great deals to entice borrowers. Supply is the constant problem, and we must wait and see how the government's plans to 'fix the housing market' are actually implemented."
Jeremy Leaf, former RICS residential chairman, added: "These figures are particularly interesting on two counts and not least because they bear out with what we have been seeing on the high street. In other words, the housing market demonstrated a fair degree of resilience in the period leading up to the end of 2016 and more significantly perhaps first-time buyers seem to have taken the place of buy-to-let investors in some places, as the latter suffer from more taxes and regulation.
"These results represent good news for the government whose medicine may finally be working in their attempts to level the playing field between those trying to get onto the ladder and those very much on it."
Rob's Comments. It is good to see that the first-time buyers have been able to meet the deposit demands that the lender require.