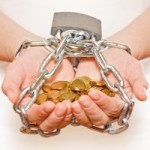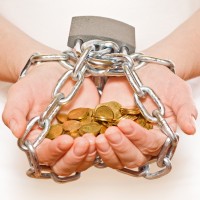 Changes to buy-to-let taxation brought about by the Chancellor's ambitions to create a 'nation of homeowners' could end up hitting prospective first-time buyers the hardest, Tony Ward writes.
The proportion of landlords hoping to sell in the next 12 months has more than doubled since July from 7% to 19%, according to a recent survey published by the National Landlords Association (NLA). The research found that if landlords followed through on their intentions there would be a dramatic sell-off of 500,000 properties in the coming year, followed by a further 100,000 sold each year until 2021.
This supports research from the Residential Landlords Association which suggests that more than 200,000 landlords – equivalent to one in 10 – plan to leave the market.
If this turns out to be the reality, some half a million extra properties coming onto the market in a year would double the usual supply of homes and could force house prices down, according to economists. So that's good news? Possibly not. According to Richard Lambert, the NLA's chief executive, landlords' confidence in their business had tumbled by more than a third over the past year and is now lower than during the financial crisis.
He said: "Up to half a million properties could come on to the market as a result of the summer budget and autumn statement, which the Chancellor will no doubt deem a success. But there is no guarantee these will be the one or two bedroom flats or small houses that will appeal to first-time buyers, especially because landlords are more likely to offload less desirable stock in less desirable areas."
If these projections are accurate, I am particularly concerned about what this would mean to the rental market. Rents are already rising disproportionately, particularly in the capital. The Chancellor's actions could serve to worsen this situation. Mr Lambert hit the nail squarely on the head when he asked what will happen to the people housed by these landlords if they are unable to buy and faced with a shrinking pool of properties available to rent.
Britons are already spending much of their disposable income on rent, while the National Landlords Association suggests that the Chancellor's changes to tax relief will increase rents by up to £113 a month. With average deposits needed to buy a house in Britain surpassing £80,000 for the first time, my fear is that many young people will be priced out, finding themselves unable to either rent or buy. This needs serious consideration.
Chancellor's tax relief changes will hit first-time buyers the hardest – Tony Ward