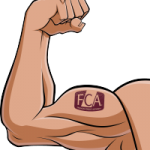 Economic Secretary to the Treasury, Harriett Baldwin, has warned that leaving the EU could "severely damage the competitiveness of the UK's financial services industry".
Speaking in Belfast today, Baldwin will discuss how leaving the EU would not simply be a problem for London but the wider UK financial sector, including damaging Belfast's position as a financial hub.
Baldwin adds that a vote to stay will protect jobs in Northern Ireland, as the financial sector employs around 21,000 people and a further 15,000 in related professional services across the region.
The government estimates that access to the single market helps the UK sector to export over £20 billion of financial services to the EU – around 33% of the UK's total financial and insurance and pensions services exports.
Its data shows that in 2014, the amount of investment in the UK's financial services sector by companies based across the world reached £280 billion, with 17% of this from the EU. Across all sectors of the economy, almost three quarters of foreign direct investors said the UK's access to the EU market was an important factor behind the attractiveness of the UK as a destination for investment.
Currently, around half of the world's largest financial firms base their European headquarters in the UK.
New Treasury analysis also shows that 285,000 jobs across the UK are linked to financial services exports to the EU.
Rob's Comments
Another scare tactic from UK government to say how or economic life will come to screaming halt if we come out of the EU. Yet, no hard evidence as to how or why this is going to happen.
http://www.financialreporter.co.uk/finance-news/city-minister-brexit-would-significantly-weaken-uk-financial-services.html?utm_source=Email+Campaign&utm_medium=email&utm_campaign=11064-358084-Breaking+news+12th+May+%28BTLR%29
iStock_000009992808Large.jpg
The Economic Secretary to the Treasury, Harriett Baldwin, said:
"This country faces a fundamental choice – whether to remain a member of a reformed EU, or to travel an uncertain path. A vote to leave would significantly weaken the UK's financial services industry, with consequences for Northern Ireland's status as a financial hub.
"The financial services industry in Northern Ireland is going from strength to strength and is great success story. It makes an important contribution to the local economy and employs around 21,000 people with a further 15,000 in related professional services. Let's not put all of this at risk on the 23rd of June."