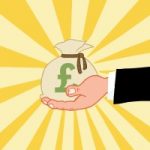 Please read this article
Excellent! Lenders are loosing up there criteria but, it does not mean that they are lending like they did before the credit crunch.
They are allowing you to borrow a little more based on your income and some are small building societies are falling in line with other financial intuitions and are now taking benefits as income.
This is probably the best it has been for borrowers over the last 10 years. If you are thinking of moving or you are a first timers, now is the time to push that button.