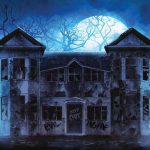 Please read
Help to Buy remortgages: 'None of the big players have been innovative enough' – Marketwatch
Although the industry professional interview broadly like Help to Buy I can say that trying to re-mortgage people away from this is nothing short of a nightmare.
Even if the client has the equity to re-mortgage and clear the Help to Buy debit, the legal process is very slow as the Help to Buy part needs a separate lawyer and surveyor and the fees are hefty to say the least.
I wonder how many people who opted for Help to Buy realise just how difficult the process is when trying to re-mortgage there home and were the informed up-front on the difficulties of the process and how they could be mortgage prisoners.
I have completed re-mortgage work in this area and my clients have stated that they would never use help to buy in future and would urge others to stay away.