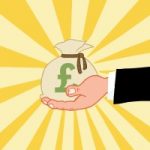 One of the Government's key policies aimed at helping first-time buyers closes tomorrow, having assisted around 100,000 people buy properties.
The Help to Buy Mortgage Guarantee scheme – launched in 2014 and widely condemned for inflating house prices – was one of George Osborne's more controversial housing policies.
It was designed to encourage banks and building societies to resume offering mortgages to buyers with deposits as small as 5pc.
These mortgages had been widely available ahead of the 2007-2008 banking crisis, but disappeared in following years as lenders drastically curtailed their loans. The Mortgage Guarantee meant the Government underwrote riskier, small-deposit lending, removing risk from banks and building societies.
Despite criticism the scheme is generally viewed as a success: the number of loans available to borrowers with deposits of 5pc has grown six-fold since the launch of the scheme.
Earlier this month over 250 deals were available for borrowers with 5pc deposits outside of the scheme.
While borrowers with smaller deposits tend to pay higher rates, the premium has fallen significantly.
Rob's comments. With the demise of this government scheme I am happy to report that most of the main scheme lender i.e. Halifax, Nat West and Santander will continue to lend with a 5% deposit.