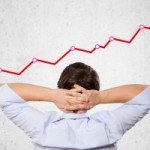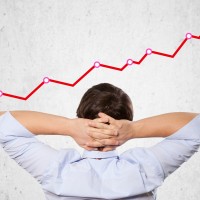 The 6.1 per cent growth has been forecast by Barclays Bank, who also say buy to let investors and high net worth millennial investors will lead the boost.
Barclays also predict property hotspots will emerge in the north of England thanks to employment opportunities and business start-up rates which will help close the gap on the current property hubs of London and the south-east.
The report predicts the UK property market will remain buoyant with prices set to rise by an average of 6.1 per cent by 2021, despite an uncertain economic and political climate now. The report comes as the most expensive seaside towns in the UK have been revealed.
This is thanks to high employment rates and an increase in rates of average earnings contributing to rising property prices across the UK.
London has been named as the area expected to see prices rise the most, with growth of 11.88 per cent.
This is followed by the east of England with growth of 9.38 per cent, the south east with growth of 8.74 per cent and the east midlands with growth of 6.67 per cent.
Scotland and the west midlands are both predicted to see prices rise by 5.88 per cent.
However, although the south is expected to see the largest property price increase over this period, investors are looking for value for money and income stability, and so will fuel rises in the north.
According the Barclays Bank research, 38 per cent of high net worth investors planning to purchase property in northern regions think property prices are going to rise there.
Property news – house prices have been predicted to soar by over six per cent by Barclays Bank