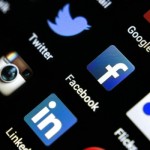 Significant change has occurred in the mortgage servicing industry. While some servicers have doubled in size, others have been acquired by larger organisations giving them strong parent backing, and many servicers have also consolidated through mergers.
Not to mention, new servicers have come to market bringing healthy competition and further choices for lenders. A busy time for both servicers and lenders alike, all organisations are aiming to achieve results for their businesses and customers.
Sutherland is a global servicer with more than 40,000 employees, operating in 20 countries, in over 60 locations, including the UK, US, India, Philippines, Jamaica, United Arab Emirates and Europe, and recently entered the UK mortgage market. We are a servicer with many years' experience of delivering for clients and significant mortgage experience in the US, with over $250 billion of mortgages under management and originating $45 billion of mortgages.
We have developed a deep understanding of the UK mortgage market to be able to compare it with the US and identify trends. Sutherland views the servicing market as very different in the UK compared to the US. We arm our US customer base with experienced mortgage bankers who have a deep understanding of customer needs, they log in remotely to our clients' systems throughout the mortgage process. We also provide automation, robotics, and process transformation solutions to reduce processing time and cost. In addition, Sutherland delivers high volume origination assistance where the servicer takes the loans back in-house on completion.
In the UK, we have found that it is imperative to provide efficient and automated systems to our clients, which safeguards lenders against the high cost of regulatory change, reduces processing time, and provides new lenders without a platform, or firms buying debt, a safe and secure platform to service their loans.
Cost reductions
Although there are major differences in the US and UK mortgage market, consumers fundamentally seek the same outcomes. Specifically, lenders in both markets seek a reduction in cost and improved customer service. These are key focus areas for our servicing operations in all regions.
How can lenders achieve cost reductions with improved customer service?
In a fast-paced, technology-driven world, it can be difficult and costly to keep up with the pace of change. Not only is it time consuming, but also costly for lenders to stay ahead. Servicers and technology providers are continually changing their IT infrastructures to keep on pace with regulatory change, and to stay ahead of innovation in technology. Beyond technology infrastructure, customer expectations have also continued to evolve in our era of instant communication.
Digital channels
While many consumers still prefer to communicate by post, telephone, or even fax machines, more consumers want instant gratification in their customer experience through digital channels. Consumers want to work with companies who are easy to do business with.
They want to use apps, scan and upload documents, sign digitally, interact via live chat and ideally do everything whilst on the go. They want to be able to use their tablet, laptop, phone, desktop and switch between all of these devices, without having to start again.
Consumers are also more tech-savvy now than ever. It can be difficult to keep pace with this change, whilst keeping in line with regulation and mitigating the ever-rising threat of fraud. However, biometrics innovation is making it easier for lenders to be able to offer customers a secure online service, with less human interaction.
Social media
Not forgetting the importance of social media, consumers want to be able to communicate with providers via social networking, which has grown significantly in the last few years. There are 500 million tweets every day, 10 billion snap chats, 100 million Pinterest accounts created, and 400 million Instagram users, the power of social media should not be underestimated and it is a real skill to master the art of effectively communicating through this growing medium.
Social media gives lenders a voice to respond to unhappy customers quickly, before escalation. It is also a very cost effective way of managing customers. By embracing social media, organisations are seeing a reduction in telephone calls by 10% to 20%, resulting in cost savings to your business.
At Sutherland, we have 350 full time social media specialists, who work for 10 of our clients dealing with their social media accounts. We handle over 250,000 social media transactions monthly, with some excellent results in improved customer satisfaction ratings. It certainly pays to keep on top of your game when it comes to social media. At Sutherland, we have found that the only way to truly stay ahead of the competition and create brand loyalty is to really understand your customers.
Complaints
When customers complain, it can be a good thing. It gives us an insight into how to turn an unhappy customer into a loyal one going forward. A full root-cause analysis is really useful to help change processes or provide staff with additional training where necessary. It can sometimes be difficult to get to the real cause of the problem, but using a technique of simply asking "why" five times is a good way to achieve this task.
On the other hand, we should be most concerned when customers do not tell us of their poor experiences. Research has shown that 82% of people stopped doing business with a company after having a bad experience, and 95% of customers who had a bad experience shared it with others. And when comments go viral, they can be quite a challenge for your business to tackle. In fact, 63% of customers read negative reviews on social media and 59% of 23-34 year olds share poor customer experience online.
On the flip side, if you get things right, 69% of people read positive reviews on social media and customers are over 50% more likely to buy more from a company after a good experience.
Surveys
Another great way to understand your customers is through surveys, however, they remain somewhat limited due to the questioning vehicle. What surveys lack is the ability to question the customer and really understand what they are saying, not only through what they say, but more importantly how they behave and the tone used in conversations.
Sutherland Labs
Sutherland has design research teams in both Covent Garden and San Francisco, who can provide deep insight into our customers' clients. Sutherland Labs combine research, design and strategy to help create and deliver smarter services, better products and grow revenues around human-centred business processes. With a track record stretching over four decades, team members have worked with a wide range of well-known brands such as the BBC, Google, Sky and Microsoft.
As experts in their field, Sutherland Labs advocate the importance of putting people at the centre of the question, the process, and the end solution, through a design thinking approach. Solutions are designed through an iterative cycle of research, prototyping, and testing with actual users. Although the end solution will likely differ from any original ideas, iterative redesign is far more cost effective than building out the full solution, only to find it does not fit your customers' needs.
With a wide range of methodologies at their disposal (in both the lab and in the field), their team of psychologists, anthropologists, design experts, and strategists 'walk in the customer's shoes', to help brands understand customer and staff behaviour – what they say, think and do. Research insights are used to map and optimise the customer journey across all channels, bridging the gap between research and design to create the brand experiences of the future.
As part of our set up programme at Sutherland in the UK, we will be working with our labs to understand what people really think of the mortgage process. We can then work with the labs and lenders to really develop processes and technology to ensure customers have the best possible experience and also to help us and our customers stay ahead of the game. We are keen to share our results with the mortgage industry, so feel free to reach out to me for further information.
Rob's comments, this is not the best news I have heard but the proof will be in the testing so, I am open minded. If there is another party involved with the processing of a mortgage it means more possibility of mistakes. NOT great efficiency in my experience.