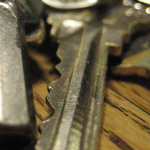 I have completed reading an article stating that Buy-to-let lenders are not ready for new energy efficiency laws that may put the brakes on new business.
The regulations – which come into force on April 1 – make it illegal for landlords to start new tenancies without the property having an Energy Performance Certificate rating of 'E', or higher.
Read here https://www.mortgagestrategy.co.uk/new-energy-laws-trip-buy-let-lenders/
Landlords who own older properties may have problems when ew tenancy need to be started after 1st of April.
This is the most ridicules law I have seen to date and is another shot in the leg for the buy to let market.
David Cameron said that private landlords contribute nothing to the economy. Looks like his legacy is insuring that private landlords become a extinct as they regulate them out of the market.