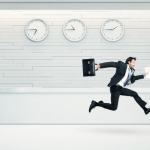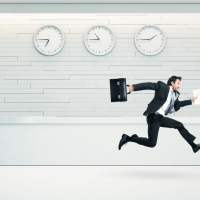 In a response to the Treasury's consultation paper into the higher SDLT charges, the specialist lender said the changes risk affecting those who cannot afford to or choose not to buy a residential property.
The lender argued that a smaller supply of properties in the private rented sector (PRS) would drive up rents and limit choice for tenants.
"Whilst we agree that support for home-buyers is an important strand of housing policy, if the interests of home-buyers are prioritized above the interests of those in the Social Rented Sector (SRS) and the Private Rented Sector (PRS), then serious distortions may arise as a result to the detriment of those who cannot afford to buy or choose not to buy," it said in its response.
From 1 April, a 3% premium will be added on to the SDLT bill for second properties and buy-to-lets, as announced by the Chancellor in the Autumn Statement in November.
The National Landlords' Association (NLA) said today that it is expecting landlords to sell off 500,000 properties in the next 12 months, followed by another 100,000 sold every year to 2021.
The net effect will be that the PRS will be smaller by up to 136,000 properties, NLA said.
Paragon urged the government to consider doing a thorough review of housing need and housing policy. Significant changes that have taken place in society, and as a result in the housing market, over the past three decades should be taken into account, it said.
John Heron (pictured), director of mortgages at Paragon Mortgages said: "Our fundamental issue with these changes and also the proposed changes to tax relief of mortgage finance is that private landlords provide a valuable contribution to the wider housing market mix and this is not being recognized.
"With a declining social housing sector and with more people choosing not to buy their own home, it is important that the service the PRS provides is not overlooked," he said.
Home ownership is not a suitable solution for everyone, he said, including many who need and want to live in the PRS because it best suits a variety of requirements, including lifestyle choice and financial capability.
"The proposed 3% increase in SDLT will not bring the market to a grinding halt and is unlikely to deter most landlords from their current, immediate investment plans – but it will undoubtedly impact on some landlords' future plans for growing their portfolios."
The NLA's Quarterly Landlord Panel Survey, shows 28% of landlords do not plan to buy any more properties, 10% plan to reduce their portfolio and 5% plan to sell up completely. The proportion of landlords looking to sell has more than doubled since last July, increasing from 7% to 19%.
Last week, the Conveyance Association also responded to the Treasury consultation paper. It suggested that the 3% premium should not apply in cases where at least one of the buyers will live in the property.
The trade body also suggested that the surcharge not be levied automatically against buyers who may need to purchase their new home before being able to sell their old one. It said a declaration from the buyer that this will be done should be enough to avoid the charges.
SDLT changes could 'distort' the housing market – Paragon Mortgages