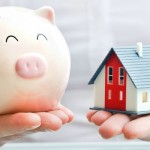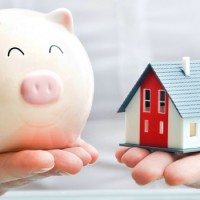 The research from L&C Mortgages also discovered that 30 per cent or 3.4 million households do not know their current interest rate of their mortgage, and with a total £2.78 billion in lost. 'Lack of awareness' Standard Variable Rate mortgages (SVR) appear to be the biggest offenders.
With 36 per cent of homeowners on SVR mortgages which tend to be higher sees homeowners lose hundreds every month. David Hollingworth from L&C Mortgages explains, "It's worrying to see so many people still on a Standard Variable Rate mortgage as they are not the cheapest rates.
With an SVR homeowners in London could be paying £266 extra a month and if interest rate rise then four million people with SVR mortgages could see payments rise. "Not only is there a lack of awareness around how much could be saved but worse still a huge number of people have never even tried to re-mortgage to get a better deal. "Homeowners not taking action "With the cost of living on the rise and day to day expenses like energy prices soaring, it is hugely concerning to see that people are paying so much more than they should be," adds David. "On top of this, our research shows that while homeowners believe they are paying too much for their mortgage they still aren't acting to cut their monthly payments,' he explained." L&C Mortgages added that by switching to a better deal, UK homeowners could save £216 each month or over £2,500 annually. Although 58 per cent of homeowners have never re-mortgaged to save money. "Not only have we found over a third of homeowners are on their bank or building society's standard variable rate, but 3.4million people don't know their mortgage rate. The chances are they could potentially save hundreds or even thousands of pounds a year by re-mortgaging to a new deal," he added.
Rob's comments. A low SVR rate is part of the problem. People can be apathetic because they can afford the monthly mortgage payment, most likely seen a drop or two on their bank statements and think "what the hell, it is not worth going through the hassle of seeing if I can save some major dough.
Everyone should review this at the end of every bank deal and if you are too busy call a broker. They will do the shopping around for you.