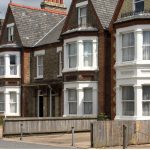 I just finished reading an article about how the mortgage fixed rate products are being kept low because of a sluggish housing market.
Read here if you are interested. http://www.telegraph.co.uk/personal-banking/mortgages/sluggish-housing-market-keeps-mortgage-rates-rock-bottom-even/
It amazes me on the flip flog news article I am seeing of late. One article stating that rates are going up and expect doom and gloom and then others saying how the rate will stay low.
I know everyone has an opinion, but these are industry expects and, yet their best guess is no better than mine.
If your mortgage deal is coming to an end you should discuss this with your mortgage broker and if you require financing for home improvement, now is the time to pull the trigger because where are you going to find rates as low as 1.25%???