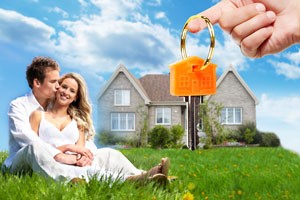 The three most stressful things in life are 1) DEATH 2) MARRAGE OR DIVORCE and 3) BUYING A NEW HOME
With regards to option 3, we can say proudly "Not with Mortgage Information Centre!"
We have over 100 years combined experience and can guide you through all the different deals, complete all the paper work, consistently chase the banks and provide you with consistence feed back on how your case is proceeding until a offer of loan is produced.
We will even help with the buying of a new home, arranging a lawyer and insuring you move into your new pride and joy (the house) with ease.
Our advisers will discuss your personal circumstances, advise the best mortgage for your circumstance, complete the paperwork, follow up with the banks and give you weekly feedback on how your mortgage is proceeding.
Key Events When Buying Your First Home
Determine how much you can borrow
Get pre-approved
View that property
Make a smart offer on the property
Choose a solicitor to handle the legal side
Complete the mortgage application
Obtaining an offer of loan for you
Exchange Contracts
Arrange insurance for you
Wait for your date of entry
Pick up the key for your new home!