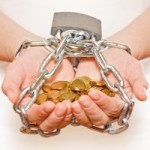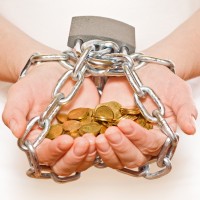 The government has been heavily criticized for recent calculations on the cost of a UK exit from the EU, but their focus on how this could impact mortgage availability is wholly justified, writes Pad Bamford.
The UK isn't exactly 'on hold' until June 23, when the result of the EU Referendum will be known, but it certainly feels like all roads lead back to the vote. As I write, sterling has taken a tumble on the back of opinion polls showing the 'Leave' campaign out in front by three points (now seven points) and I suspect there will be a lot more of this to come over the next couple of weeks.
Within this 'stasis period' however there is still much to interest us which perhaps looks slightly beyond the referendum result. I've been particularly interested reading about the impending 'Call for evidence' which, no doubt, will emanate from the Department of Business, Innovation and Skills (BIS) in the post-referendum period. This will look at ways to cut the cost and speed up the home-buying process as well as looking at ways to cut down on the thousands of sales that collapse each year, which end up costing potential purchasers' significant sums of money.
A laudable exercise and perhaps one that has been overdue, although if you take the temperature of what might come out from BIS, we could be looking at some sort of home information pack 'cousin' even though the Department has been adamant there will be no 'Return of the HIP'. That doesn't mean you couldn't call it something else though.
Part of me does, however, think that behind these calls, which focus considerably on the conveyancing process, there might not be bigger fish to fry especially if the referendum vote sways toward a decision to leave the EU. Just last week the Chancellor and Prime Minister suggested that mortgage costs for existing borrowers could increase by up to £1,000 based on an expectation that interest rates would rise, fueled by uncertainty in the financial markets.
To my mind, this focus on mortgage lending is absolutely justified especially in an environment where, for example, we have seen lenders less inclined to offer, what they deem, riskier loans. This undoubtedly will have repercussions for first-time buyers, who may increasingly find themselves persona non grata when it comes to their ability to secure low-deposit loans.
It all adds up to the potential for some incredibly choppy waters for existing borrowers as well as those looking to get on the housing ladder for the first time. 2016 has presented a highly competitive marketplace – especially if you're a mainstream borrower – but there are no guarantees this will continue for the rest of the year. With some campaigners suggesting that negotiations to leave the EU could last for the rest of the decade, we could have a very uncertain situation ahead in which lenders might wish to pull up the draw-bridge and wait it out.
If that's the case, then worries about the length of the home-buying process will come a distant second, simply because the over-arching question will be all about mortgage availability.
Rob's comments
No one knows for certain what will happen if the UK leaves the EU, other than we will save the cost of a Hospital for year that we would have paid Brussels.
I find it inconsiderable that the UK, once leader in the free world in economic terms needs the EU to function and thrive in the future.
Especially when you consider who the EU is about to let in. Turkey and Syria to name a few, who can barely pay for themselves and in some case can't pay and while become another burden to an already chock economic situation.
Could it be that in 10 years' time the sceptics of today will say? "WOW! look how much better of the UK having NOT joined the EU economically."
Mortgage market concerns about 'Brexit effect' are justified – AmTrust