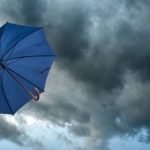 Mortgage lending is bouncing back as the slowdown in the housing market appears to be at an end.
Prices slid earlier this year but buyers are back – a total of 121,464 mortgages were issued last month, reversing some of the falls in April, according to the Bank of England. More than half of those loans went to people purchasing homes.
By value total mortgage debt rose by £3.5bn, the fastest pace in more than a year.
As a result, mortgage lending grew by 2.9pc on the year, accelerating a touch from the levels seen in March and April.
"May's mortgage data pointed to lacklustre but stable housing market activity," said Howard Archer, chief economic advisor to the EY Item Club.
"The housing market is being pressurised by weakened consumer purchasing power and increased consumer wariness over engaging in major transactions. This is likely to limit house prices, which we now expect to rise by just 2pc over 2017."
However, that is still an improvement from the fall in house prices seen briefly in figures from Nationwide – though its latest data also showed prices are rising again.
At the same time consumer credit continued to boom, surging by 10.3pc on the year.
Outstanding credit card debts rose by £242m in the month, and are up by £3.5bn compared with May 2016.
Other consumer debts, such as personal loans, rose by £1.1bn on the month and £11.3bn on the year.
Such rapid growth underlines the warning this week from the Bank of England's Financial Policy Committee which highlighted consumer credit as a potential risk to financial stability in the UK.
New affordability tests are likely to be introduced next month by regulators in an attempt to slow the growth in lending.
"Consumer credit is continuing its relentless growth, and these figures show that the Bank of England was right to act this week to curb the huge growth in household borrowing we are seeing," said Joanna Elson, chief executive of the Money Advice Trust.
"While most households can cope with this extra borrowing now, the risk is that many people could find themselves exposed to financial difficulty should their circumstances change. In these uncertain economic times, households should be cautious about taking on extra borrowing – and consider how they would be able to cope with their repayments in the event of a shock to their income."
It came as Asda's income tracker found that the spending power of households has fallen by 1.3pc in the past year, the steepest fall since 2013.
In cash terms that means families had an average of £194 of discretionary income in May, down by £4 on the year.
Petrol and energy prices are largely to blame.
"The second consecutive month of falling family spending power confirms our expectations of a trend change in the Income Tracker," said Kay Neufeld from the Centre for Economics and Business Research. "Families are faced with broad-based increases in the prices of essential goods and services as wage growth falls further behind.
"Unfortunately, the squeeze in households' finances is expected to continue over the next months as we see little evidence that wage growth will pick up and neither have we reached peak inflation just yet."
Rob's comments. The key is that the regulators are going to tighten how much a client can borrower on a house. Therefore, people need to act now and buy the house of their dreams