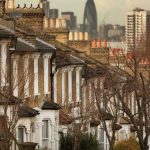 Mortgage lending has remained "resilient" despite recent tax changes and economic uncertainty, per banks and building societies.
Paul Smee, director general of the Council of Mortgage Lenders, made the comments as the CML's figures showed that first-time buyers borrowed a total of £4.7 billion in November, up 4% on October and a 9% increase compared with November 2015.
Home-movers borrowed £6.3 billion in November, down by 5% compared with a year earlier but still a 7% increase compared with the previous month.
Meanwhile, landlords borrowed £3.2 billion in November, down 9% year-on-year but up by 10% compared with October. The CML said buy-to-let activity saw its strongest monthly lending level since a stamp duty hike for this sector came into force on April 1 last year. Buy-to-let lending had dropped off sharply after the tax increase took place.
Separate figures released on Tuesday by the Office for National Statistics (ONS) showed that the average UK house price was £218,000 in November – £14,000 higher than a year earlier. First-time buyers face paying 6.6% more for a property than they did a year ago.
Households are also dealing with the biggest jump in their living costs in more than two years, as the Consumer Price Index (CPI) measure of inflation reached 1.6% in December.
Housing market experts have said they expect house price growth to cool in 2017 amid the economic uncertainty surrounding Brexit and households seeing their spending power squeezed.
Mr Smee said: "November lending reflected stable market conditions. Overall, 2016 did not match recent years in terms of house purchase lending growth, but lending remained resilient through regulatory and political change and aspirations for home ownership remain strong in the UK.
"Our forecasts for 2017 may be less bullish than a year ago, as economic uncertainty weighs on the market, but we still predict 1.2 million transactions and a slight increase in gross lending to £248 billion.
"Buy-to-let lending, driven by re-mortgage activity, saw its strongest monthly lending level since the stamp duty changes on second properties introduced last April. Despite this, we expect buy-to-let lending levels in both 2016 and 2017 to prove lower than their 2015 recent peak as further tax changes take effect."
Rob's comments. It is interesting time that we live in. The mortgage market is stable but in my option fragile. If the base rate starts to make dramatic increases the housing market could fall like a house of cards. The UK needs something else to build on other than the buying and selling of homes.