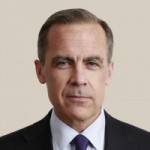 I have read an article expressing the doom and gloom of the current interest rate raise expressing how not only the base rate raising to .50% but also how the fix, tracker and discount rates have also climbed. Here is the article if you would like to read
http://www.thisismoney.co.uk/money/mortgageshome/article-5077957/End-line-sub-1-mortgage-rates.html
What does this mean in real terms for most us leaving in Scotland? Around £8.00 more per month.
That's right £8.00
Does this mean that our customers should not re-mortgage?
Yes, they should.
Why?
To protect their monthly payments from further rate increases.
The mortgage rate is very low and you should consider taking advantage of this while also protecting yourself from future rate increases.
If you have still not looked at your mortgage and are not on a fixed rate, please consider contacting your broker very soon.