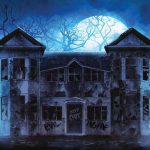 Lenders will have to make sure that customers can manage repayments at a rate of around seven per cent – far higher than the rate they are likely to be applying for.
It means borrowers will only be able to qualify for a loan if they could afford bills at the higher rate, which is around three percentage points above the typical Standard Variable Rate (SVR),
It comes as the Bank of England today warned in its bi-annual Financial Stability Report that credit card debt, personal loans and motor finance grew much faster than household income over the past 12 months.
Martin Lewis warns that the biggest single personal financial risk in 2017 is that mortgage rates will rise rapidly. Here's the Money Saving Expert's top mortgage tips.
Bank of England Governor Mark Carney said lenders are now more vulnerable to risks from the rapid rise in consumer credit.
Stress tests on lenders relating to losses over consumer credit will also be brought forward.
Next month the Prudential Regulation Authority (PRA) and Financial Conduct Authority (FCA) are to publish a report on the consumer credit market, which could impose tighter lending rules on firms, which will be supported by the Bank's Financial Policy Committee (FPC).
Joanna Elson OBE, chief executive of the Money Advice Trust, said: "The Bank of England is right to take action to curb the huge growth in household borrowing we are seeing.
"While most households can cope with this extra borrowing now, many risk finding themselves exposed to financial difficulty should their circumstances change.
"In these uncertain economic times, the Bank's intervention to limit this risk is welcome.
"We have already seen an eight percent rise in the number of people helped by National Debtline so far, this year, and we expect demand for debt advice to continue to increase."
Rob's comments. I don't get it. If car loan, credit cards and personal loans are increasing shouldn't the Bank of England make it more difficult to get this type of finance???