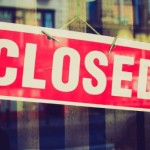 Natwest and RBS will terminate all lending to expats from Thursday 19 May, including applications from existing customers looking to access additional finance or extend their mortgage term.
The lenders will still consider applications from serving members of HM Armed Forces, UK Diplomats or UK Consular staff, following standard residential mortgage criteria.
RBS said a review of demand for its products from customers weighed against the costs and complexity of providing these deals safely to customers had prompted the lender to cease all new lending to expats.
A two-week transition period has been implemented until Wednesday 18 May to allow brokers to submit any applications on time.
The changes do not affect Natwest or RBS's approach to foreign currency mortgages, where an applicant might reside in the UK but be paid in a non-Sterling denominated currency.
Rob's View
A sham for those moving back into the country with a wade full of euro's and wanting to spend it on a house in the UK. Now these folks will need to find a specialist lender and pay more money or what anywhere between 6 months to 3 years before they can buy a home.