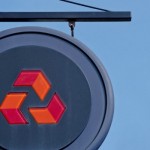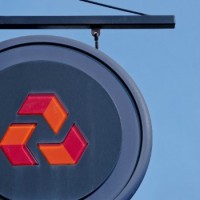 One of Britain's largest mortgage lenders has adjusted the ratio it uses to decide on loan applications, with brokers predicting rivals will follow suit.
NatWest has lowered its loan-to-income ratio (LTI) requirement for mortgage borrowers to 4.45, from 4.75, for borrowers offering deposit of between 15pc and 25pc. The multiple of salary applies for both single and joint earners.
Experts say the lender is rebalancing its loan book because of the high number of mortgage borrowers on lower salaries at a time when house prices are soaring, forcing more borrowers to stretch themselves.
Under rules introduced in 2014 and enforced by the Financial Policy Committee, lenders must give out no more than 15pc of loans at a loan to income ratio of 4.5 or more each quarter.
Rules about LTI ratios are used to make sure borrowers can repay and banks are not overexposed to a shift in the market or a rise in interest rates.
Borrowers need large mortgages as house prices increase CREDIT: DANIEL LEAL-OLIVAS/PA WIRE
Others may be forced to adjust their lending policies this year if house prices continue to rise more quickly than income. There are also concerns that a new tax on income from buy-to-let properties, which begins next April, may affect lending policies.
A fall in LTI limits is a sign that mortgages are becoming increasingly unaffordable on current wages.
Last month ONS figures showed wage growth was 1.9pc, the lowest for a year, while house prices are up almost 10pc on last year, according to Halifax.
Andrew Montlake, director of mortgage adviser Coreco, predicted that other lenders might follow NatWest's lead.
"We're seeing this from a few lenders. I think that's going to be more of a feature of the market. So as house prices continue to rise borrowers are going to be more stretched, because house prices are continuing to rise but wages are not," he said.
http://www.telegraph.co.uk/personal-banking/mortgages/mortgage-lenders-to-tighten-affordability-ratios/