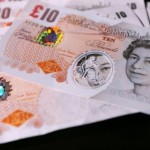 I have just read an article about homeowners over 55 releasing equity from there homes and that Nationwide Building Society are now going to lend to this market.
The highlights are
1) Available to 55 – 84-year olds
2) Up to 46% loan to value depending on age
3) No fees including legal and survey
4) You can port to a new property
5) You can take additional borrowing
6) Can pay back up to 10% per year
Read here if you want all the detail
Equity release goes mainstream in the UK as Nationwide offers lifetime mortgage
This was predictable, as homeowners from the 90's have mortgages that are paying off or are have very low balances and did not save for their retirement or outside forces forced the decline of any retirement income. Some homeowners are now considering the equity in their home to boost their quality of life.
This is not good for their children who may not have access to an inheritance and I don't how this effects long term care, but I do see this as a good thing over all. In fact, my own mother has done this on her property.