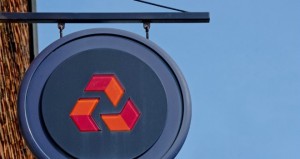 NatWest Intermediary Solutions will be implementing the requirements of the European Mortgage Credit Directive from mid-January 2016, two months ahead of the 21 March deadline.
It will begin using the new ESIS documentation, to be known in the UK as the Mortgage Illustration, from mid-January 2016, replacing the current KFI to help minimise any pipeline impacts.
NatWest will be calculating the new Annual Percentage Rate of Charge and 2nd APRC in accordance with the guidance received from the Council of Mortgage Lenders and will be including both in the Mortgage Illustration.
It will continue to consider applications from UK-based customers who receive income in a foreign currency and will include a question on the mortgage application to establish whether customers receive any of their income in a non-Sterling denominated currency. It will monitor only the primary non-Sterling denominated currency for each mortgage. For interest only mortgages, it will continue to accept only Sterling-based repayment strategies, but will accept foreign currency income.
The MCD introduces regulated consumer buy-to-let for buy-to-let re-mortgage customers not acting for business purposes. NatWest will continue to apply a consent-to-let for its existing mortgage customers letting out a property on a residential mortgage. As a result, demand for consumer buy-to-let is expected to be low. It plans to monitor the emerging market and make a decision on whether to introduce consumer buy-to-let mortgages towards the end of 2016.
NatWest will add a new disclosure to buy-to-let sales and offer illustrations to make customers aware that their loan will be unregulated.
The new 7-day reflection period will be built into NatWest's existing offer process and give customers the option of waiver where required, so little impact is anticipated on current processes.
Sarah Taylor, Service Development Manager, NatWest Intermediary Solutions, said:
"The MCD is a significant piece of legislation for the industry but one that we are well-placed to deal with. We believe it is sensible to adopt the requirements in mid-January well ahead of the deadline. By switching directly to the new Mortgage Illustration, it will mean making only one change to our systems which has to be good news for intermediaries."
http://www.financialreporter.co.uk/mortgages/natwest-to-implement-mcd-requirements-in-january.html?utm_source=Email+Campaign&utm_medium=email&utm_campaign=11064-348805-Breaking+news+12th+November+%28Clever%29