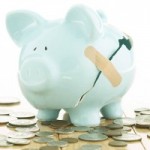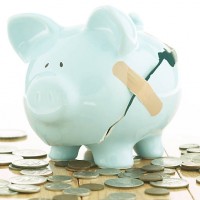 Research showed almost half of Britons who haven't bought their own home by their mid-thirties doubt it will ever happen.
With first-time buyers increasingly squeezed out of the housing market, research from Yorkshire Building Society found that 49% of non-home owners aged 35 to 40 who aspire to own a home say it is 'unlikely' or 'very unlikely' that they will ever own a property.
However, the survey showed more than two-thirds of young adults aged 18 to 40 felt that owning their own home was crucial to success in life and social and financial security.
The lender said these roadblocks to home ownership are leaving many in an early life 'crisis.'
Andy Caton, executive director of Yorkshire Building Society, said: "It is very sad to see how the hope of owning a home is fading for so many, especially as people approach their mid-thirties.
"Hundreds of thousands of adults across the UK feel unable to reach this important milestone in their lives, with many reaching the conclusion that they will never be able to buy their own home like their parents and grandparents did."
Of those surveyed, 45% didn't think they earnt enough to buy, with 46% worried they wouldn't be able to afford mortgage repayments. Two out of five said they were struggling to raise the deposit and one in ten felt job insecurity was holding them back.
UK house price figures show that property values have risen to a record high, with the typical first-time buyer paying 7.1% more than a year earlier.
The average price paid for a starter home in the UK is now around £219,000, so with a deposit of 10%, buyers would need a salary of around £45,000 a year to get their first step on the housing ladder
Nearly half aspiring homeowners aged 35 to 40 in 'crisis' over homeownership