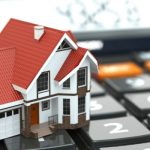 The LGA, which represents local authorities in England and Wales, said that the failure to build enough homes for decades meant existing properties will have to house more people and last for much longer.
This has led to the country spending nearly as much on the repair and maintenance of existing homes as it does building new ones.
Cllr Judith Blake, LGA Housing spokesperson, said: "Our country's failure to build enough homes over the past few decades is putting huge pressure on our existing housing stock.
"Families are having to spend more on rent or mortgages every month and deserve a decent home that is affordable. But as costs are rising, so is dissatisfaction with the standards of new homes.
"Everyone deserves an affordable and decent place to live. It's crucial that all new and existing homes are up to a decent standard."
Most local areas have more homes built before 1930 then from any other period, demonstrating the age of much of England's housing stock.
The LGA's analysis also revealed that one in 10 new home buyers are dissatisfied with the quality of their new home and one in six would not recommend their house builder to a friend.
Only 190,000 new homes were built in last year, well short of the 300,000 many experts believe is required.
Blake said: "Councils need to be able to ensure quality through the planning system, and to encourage high standards in rented and owned properties across the board.
"To spark a desperately-needed renaissance in council house building, councils also need to able to borrow to build new homes and keep all receipts from any homes they sell to reinvest in building new homes that are of a good quality and affordable."
Brian Berry, chief executive of the Federation of Master Builders, said it was "vital" that the Government implements measures in the housing white paper aimed at removing barriers to small house builders immediately so more house could be built.
"Almost six months after the white paper was published, we've seen limited movement on a range of policies that if implemented, could start making a difference today," he said.
"If we are to solve the housing crisis then we must increase the delivery of new housing but also maximize the lifetimes of our existing buildings. The Government could help encourage greater investment in our existing housing stock by reducing VAT from 20% to 5% to encourage more people to properly maintain their properties."
Rob's comments. I can't see this in Scotland. If anyone can explain to me why it takes 2-6 months to sell an ex council flat at a price much lower than Home Report value I would be very appreciated. I have said it before, the public needs to look back to the past and see what their parents and maybe even their grandparents did. You buy a flat to start, move to a terrace than maybe to a semi or small detached. To start off with a 4-bed detached for two people is a lux that many can have today because the fixed rate deals are very good but if everyone only want that type of property of coarse their will be a shortage of that type of house. So, if we fill the gap with 3-4 bed detached home what happens when the rate of interest climbs and these houses are left on the market and the existing drop in value? In my option, we have a potential of 3-4 bed house surplus as people migrate to smaller houses to fit their budgets