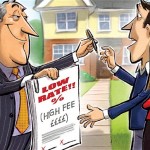 Two factors are coming together to make right now a crucial moment for homeowners to review their mortgage.
Firstly, extreme competition between lenders mean rates are keener than ever.
Secondly, the Bank of England's leading Bank Rate is expected to rise as early as November. This would cause mortgage rates to rise in turn, and so the window to secure a best-ever deal will close.
While the initial increase is expected to be small – a doubling of Bank Rate from 0.25pc to 0.5pc – it would be the first in more than ten years, and it would inevitably cause mortgage costs to rise.
Some borrowers on "variable" rates, including those "tracker" deals which move in line with Bank Rate, could expect to see immediate increases in repayments – with some facing bills hundreds of pounds higher over the course of a year.
The prospect of rising rates has prompted homeowner Andy Moody to fix his mortgage for five years.
The 34-year-old is seeing a 30pc fall in rate as he switches from his current 2.35pc maturing fixed-rate deal to a 1.64pc five-year fixed rate with Bank of Cyprus UK. He is borrowing £350,000 against his Nottingham property which is valued at £475,000.
Mr Moody, who works in corporate finance, said: "We wanted to get some certainty given the likelihood of rates rising. I don't think it will be a particularly big rise, but I thought I would like the security of fixed outgoings."
Mr Moody will pay slightly more each month. This is because the five-year fix has allowed him to reduce his repayment schedule from 30 years to 25 years.
He is comfortable that his Bank of Cyprus UK deal is unlikely to be bettered in coming months. "I think I'm quite comfortable with the certainty at 1.65pc. That's a perfectly acceptable rate to be locked into for the next five years," he said.
Mr Moody also has a buy-to-let property on which he is currently paying a mortgage rate of 3.05pc. This is due to mature to a variable rate of 4.99pc next month and so Mr Moody is currently looking to get a five-year fixed rate for this second property, as well.
How much more will borrowers have to pay?
In today's market the most popular deals are "fixed rate" mortgages where borrowers opt for a rate guaranteed not to move for a set period.
The lowest rate here is less than 1pc: Yorkshire Building Society's two-year fixed rate is 0.99pc (as long as you have at least 40pc equity or deposit).
Five-year fixed rates are available at under 2pc (see case study, right), and others are even choosing to fix their rate for a might ten year – at rates of around 2.5pc.
A mortgage spokesman at Moneyfacts, the comparison site explained that increasing competition was the main case for ever-better deals. "Just as we thought mortgage costs couldn't get even lower, the competition in the market ramps up yet again."
Providers want to get as much business written before the end of the year, she added, which is when the market typically slows.
"Those who are on their lender's variable rates are highly likely to see rate rises rapidly reflected in their payments," said David Hollingworth, a mortgage specialist at broker London & Country.
"It's not a devastating amount," he said, but pointed out that it could be the first of successive increases. "It will mean mortgages will get more expensive – but we are coming off an all-time low."
According to Mr Hollingworth's calculations, assuming the mortgage rate rose from 2pc to 3pc, someone repaying £150,000 would see their monthly payment increase by £75, from £636 to £711. The increase would be £101 someone borrowing £200,000, from £848 to £949, and £252 for someone repaying £500,000, £2119 to £2371.
Not everyone is so convinced that mortgage rates will rise sharply, however. Mark Harris, of broker SPF Private Clients, said the market had been trying to anticipate this moment for years – and called it too early. "Even if rates do go up, they won't do so very quickly," he said.
Rob's comments. Agreed! Time to start looking for a new fixed rate