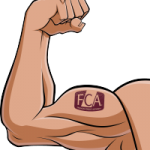 Parents are committing fraud by lying to their banks about the cost of childcare – all because they're afraid they will be rejected for a mortgage. That's the shocking conclusion of a report from uSwitch, which found several families are forced to conceal the real amount they pay each month in order to buy a home or even re-mortgage their existing property.
The comparison site spoke to 1,000 parents of children aged 12 and under who had applied for a mortgage in the last 10 years. It found that one in six had been offered a smaller mortgage than they needed or even rejected outright because the cost of their childcare meant the lender had concerns about whether they could afford it. Two-thirds of those families admitted concealing the real cost to ensure their application went through.
A lot of this stems from the Mortgage Market Review, carried out in 2014, which tightened up lending criteria. Because of that, many providers now factor childcare costs and other ongoing expenses into their affordability assessment, which includes a stress test that considers whether the household could cope with a rise in rates.
Concealing the true cost of childcare commitments can seem like the only option to families, although it means they risk gaining a mortgage that the experts consider unaffordable.
Dave Cookson, mortgage specialist at TC Financial Solutions, says parents would be advised not to lie. "It does happen," he agrees, "people do try to fib about their childcare costs but I would always advise against it. First, if you're having to conceal what you pay then you have to ask if the mortgage really would be affordable if rates started to rise.
"Secondly, lenders do their research. They look at bank statements and even payslips, which would show any childcare vouchers being claimed. And if you do get it through then you have to know that you've done something that is essentially fraudulent."
Concerning consequences
Emma is one of those mortgage applicants who lied and so prefers not to give her full name. She and her partner have two young children and applied for a mortgage in 2014. She says: "We were refused a mortgage initially because of our astronomical childcare costs. We had to make a special case to the bank manager that those costs would be reducing because my mother was retiring and taking on some of the childcare.
"She was retiring but not actually taking on the childcare. We could actually afford [the mortgage] but only just. The bank bought the story and the mortgage was approved." Emma admits feeling stressed by the experience of lying to her bank but says most of her fear was that they would not be able to buy their family home.
However, there could potentially be serious consequences if mortgage holders are caught lying to secure borrowing. Danielle Clements, litigation and dispute solicitor at Gorvins Solicitors, says that a successful mortgage application would technically be considered mortgage fraud and therefore a criminal act.
Not that parents should be fearful of a stretch in prison. She explains: "Mortgage fraud in these circumstances is the least serious form of fraud and is unlikely to result in a criminal charge or custodial sentence. However, from a civil court perspective it is likely to put the parent in breach of the terms and conditions with the lender and strictly speaking, such a breach may entitle the mortgage lender to demand that the debt is repaid to it in full and to cancel the mortgage.
"Worst case scenario would be that the parent could not then secure an alternative mortgage [as a result of the current breach] and the house could in theory be repossessed. The breach would also be disclosed by the mortgage lender to credit reference agencies and, if possession is granted, details placed on the Council of Mortgage Lenders Possession Register which ultimately means it will affect the parent's ability to obtain credit in the future."
Computer says 'no'
Perhaps most frustratingly, some lenders seem incapable of acting with any discretion or taking changes to costs into account – and it's costing borrowers serious money.
A few years after Christopher Somers and his wife had their second child, they applied to their mortgage lender for some additional borrowing. Their incomes had increased, they had paid down their mortgage and they were anxious to pay off a Help-To-Buy equity loan. "We needed additional borrowing of about £90,000," he explains "but they refused on the grounds of our childcare costs." The lender stress tested their application and concluded that childcare meant they would not be able to afford the mortgage if rates went up.
"It was incredibly frustrating," says Christopher. "I explained that the higher childcare costs had only one year remaining until our youngest started school, whereas our rate was fixed for two years. There would never have been an overlap."
This "computer says no" scenario meant the couple were unable to take on the extra borrowing, meaning they must repay the government an even higher amount when they eventually come to repay the 20 per cent of the equity.
Tashema Jackson, money spokesperson at uSwitch.com, argues that lenders must be more flexible: "While lenders have a responsibility to make sure people only borrow within their means and can afford future repayments, they also need to reassure homebuyers that their whole financial picture is being considered. Taking into account the ages of children during the application process will help reassure mortgage applicants that they are not being unfairly penalised for costs which are relatively short term."
At the moment, many mortgage providers are failing to do so. The uSwitch survey found that 41 per cent of mortgage applicant parents said they weren't asked about the ages of their children, despite the cost of childcare falling from age 3 when the state-funded hours' kick in. Just 39 per cent of families were asked how their childcare costs might change as the children grow up.
Two years ago, the Family and Childcare Trust warned that parents with two children who use part-time childcare spend more on fees than the average mortgage repayment. Worryingly this new research suggests childcare isn't just costing more than a mortgage, for many families it's costing them the chance to get a mortgage at all.
Rob's Comments. Like so many things in the mortgage game it is always about regulation vs lending. The FCA puts into practice affordable regulation. The banks interpretation can be sticker than what the FCA intended and thus people end up bending the rules to meet the interpretation and get the mortgage.
If the FCA want to continue governing this industry they need to make the rules clear and concise and not allow any over inflation of the rules by any organisation that they govern.
Will this stop people from committing mortgage fraud? Probably not but it will slow it down as the banks can now focus on evidence and documentation to prevent fraud and not waist resources on trying to figure out what the FCA means.