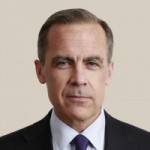 I finished listening to a short video were Mark Carney (Bank of England) stated. "If the economy continues on this tract it may be appropriate to raise interest rates"
This could happen as early as November.
The article went on to say that there is a large increase in the amount of consumer borrowing in the following categories
1) Car financing
2) Credit cards
3) Personnel loans
Here is the link if you want to listen
http://www.express.co.uk/news/uk/860257/mortgage-calculator-Bank-of-England-interest-rate-rise-Mark-Carney
In my option the governor was not saying that the increase was going to be dramatic but the article sure makes out that it is by saying "Bank of England Governor Mark Carney has hinted at an imminent interest rate rise, which could see mortgage bills skyrocket as early as November"
We don't know what to expect from the Bank of England but anything more than a half of a % would be unlikely.
In my option maybe, a quarter of a % but I think it would be a good idea for all our clients and any readers on a tracker or fixed rate mortgage consider fixing the interest rate for at least 2 years