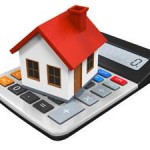 Baby boomer vs Gen Y: home buying in 1982 compared to 2016
Owning a home is more important to young adults than establishing a successful career or even finding the right partner, says new research.
Yet the likelihood of being able to achieve the goal of property ownership has never been lower.
Those aged 18-40 put home ownership ahead of all other milestones in life, including educational achievements, career success, marrying or having children.
The research, by mutual lender Yorkshire Building Society, also found three in four young adults believed that "owning a home is essential to feeling I have succeeded in life".
The findings suggest a generation is heading for disappointment – as a number of factors continue to push home ownership out of reach.
A three-bed semi took 13 years to pay off. Picture for illustration purposes only comes as academics, social commentators and politicians warn of an already widening gulf between an older, "wealthy" generation of baby boomers and those in their 20s and 30s who are locked out of property ownership.
If home ownership remains a top priority, can nothing reverse the trend which is making it so much harder for aspiring families to achieve?
Younger vs older
Baby boomers
Shirley and Peter Crook bought their three-bedroom semi in Wigan in 1982 for £23,000.
Shirley, now 55, and Peter, 61, earned about £10,000 per year at the time, with Shirley working in an NHS accounting department and Peter a primary schoolteacher. They were able to save the £5,000 deposit from their earnings. Interest rates were high but the mortgage was readily obtainable.
"We paid off our mortgage in 13 years," Mrs Crook said. "The children were still young. We wanted to put our roots down, as our children do today.
"A reasonable one-bedroom flat costs upwards of £250,000 in Brighton," Mr Bradfield said. "It's a lot harder for today's generation. They have a bigger deposit to save and debts to clear."
Generation Y
Joseph Bradfield, 29, is already older today than the Crooks were when they bought their home.
He works for the Sussex Innovation Centre, part of the University of Sussex, and with his girlfriend, a software tester, have a combined income of £60,000.
They have saved £20,000 over several years towards a deposit.
"A reasonable one-bedroom flat costs upwards of £250,000 in Brighton," Mr Bradfield said.
"Its so much harder today than for my parents. They were both teachers, and modestly paid, yet they bought a three-bed semi in Essex and had paid off the mortgage by the time I went to university."
Affordability: the facts
The graph, below, is one of the longest-running measures of first-time buyers' ability to afford property.
Produced by Nationwide Building Society it takes the lenders' own house price numbers and marries them with average regional earnings data from the Office for National Statistics.
Nationwide/Highcharts.comThis produces a price-to-earnings ratio.
Shown here is the national average and also the most and least affordable regions today: the North, and Greater London.
Nationally, the ratio currently shows buyers almost as stretched as at the peak of the housing market in 2006-07. At that point the ratio reached its all-time high of 5.4 times earnings.
Today it is at 5.2 times earnings and climbing. In London, affordability has deteriorated most startlingly, with first-time properties now costing more than 10 times an average wage.
In the North the price-to-earnings ratio is 3.5 and rising, but this remains within previous ranges. This measure of affordability isn't comprehensive: what it does not show, for example, is the growing size of deposit required by first-time borrowers.
This has risen from around £10,000 in the Eighties and Nineties to between £50,000-60,000 today, according to analysis by accounting firm PwC using ONS data.
When mortgage payments are measured against monthly income, home ownership is affordable by historic standards because mortgage rates are currently so low. This suggests that finding a deposit – rather than being able to afford monthly mortgage outgoings at today's rates – is the barrier.
What will happen next?
Most analysts see Britain's housing shortage underpinning continued house price growth with a consensus increase of about 5pc per year.
That will mean owners "wealth" increases while would-be owners face a higher hurdle to buy. As our society ages the gap will widen in another way, according to predictions by PwC.
It reckons that there will be elder households like Shirley and Peter Crook who own their property outright, with no mortgage.
Currently, eight million home owners are mortgage-free, a figure PwC says will reach 11 million by 2025, driven by a "rising proportion of over-60-year-olds who are likely to have paid off their mortgages".
Younger renters are also likely to grow in number – despite the desperate wish of many to buy. Privately renting households have doubled in number between 2001 and today from 2.3 million to over 5 million, and PwC reckons this number will rise to 7.2 million by 2025, locking in a growing "generation rent" which will comprise more than half of all of those aged between 20-39.
Yorkshire Building Society director Andy Caton agrees in pointing to a rising number of "reluctant renters". "We're seeing this reflected in many ways in the housing market," he said. "The main point is a growing shortfall in the number of houses required."
Have the Government's measures helped?
Mr Caton applauds initiatives aimed to help younger home owners.
These have included Help to Buy mortgage schemes as well as ways of helping aspirant buyers save for deposits. The Help to Buy Isa was unveiled in 2015 and in this month's Budget, another, more generous, vehicle – the Lifetime Isa – was announced.
From April 2017 it will incentivise savers under 40 to invest up to £4,000 per year by adding £1 to every £4 saved. "These are all helpful and welcome," Mr Caton said. "But they only address the buyers' side. The underlying problem is the lack of supply of properties. More need to be built."
Priced out, a lobby group for renters, calculates that 3.5 million taxpayers are privately renting but unable to afford to buy.
It pits this against the number of people who have used the Help to Buy mortgage scheme, around 70,000, to highlight the inadequacy of the initiatives.
• Fee-free, expert mortgage advice – Access to 1,000s of mortgage deals to compare – Find out more
Have younger generations given up hope?
Yorkshire Building Society's research suggests 25-34-year-olds still expect to buy. Over half of this age group say they are "likely" or "very likely" to end up owning.
But as they age, those who have not yet bought become less positive. A more negative result came from a survey by housing charity Shelter in February.
Around 70pc of those aged 18-35 said they thought they would never be able to afford to buy a home. A similar proportion of older respondents agreed.