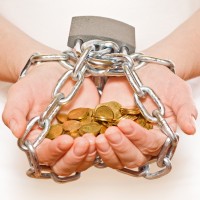 Research from TSB showed, while it is unlikely that the increase will reach the 14.9% it saw in October 1989, even a small increase could affect borrowers' abilities to keep up with repayments.
TSB's research found that many of the 2,000 mortgage holders surveyed had very little wiggle room in regards to their monthly budgets, and 26% of respondents said they would have real difficulty if their monthly mortgage repayment increased by £99.
Tom Cleary, financial services manager, Start Mortgages, said: "I don't think I've ever seen that fine of a line. I'd be very surprised and incredibly worried if people were £99 away from paying their mortgage. I'd like to think that mortgage affordability calculators, often stress tested at 7%, are building in more than that as a buffer."
Adrian Anderson, director at Anderson Harris, and independent broker Martin Cook thought that the average high income borrower would be able to deal with an increase in the base rate.
However, Martin Stewart, managing director of London Money, said: "I can tell you now, there is no wiggle room in society any more for an increase in the cost of borrowing.
"We see clients over £100,000 a year with no wiggle room and no savings. They are leveraged very highly both from mortgage and lifestyle points of view. There is no more expenditure they can cut."
Some 4% of mortgage holders are reportedly already behind with their bills, and another 22% are up to date but always find it a financial struggle.
Almost two fifths (39%) of those on their lenders Standard Variable Rate (SVR) mortgage have less than £100 left each month after paying living costs and essential bills. This is also applicable to 29% of homeowners with a base rate tracker mortgage and 25% with a discounted rate mortgage.
A lack of savings seems to be one of the main ways in which mortgage holders have not prepared for a base rate increase.
Tom Cleary, managing director of Start Mortgages, said: "I am not sure the British population is what you'd call a nation of savers. Most people tend to cut their cloth and live on a daily basis in terms of forward planning. Most people are no more than three steps away from potential financial problems."
"I hope people have taken advantage of the low rates and paid some of their mortgage off, or put money away in case they need to dip into savings if rates increase, but I suspect they haven't – they've instead enjoyed the extra cash."
The proportion of fixed-rate mortgages among existing borrowers has increased from 28% to 44% in the past three and a half years, and nine out of 10 new residential mortgages taken out in 2014 have been fixed rate.
"Five-year fixed rate mortgages, both for new mortgage holders and remortgagees, have increased in activity. There are usually special circumstances at play if they opt for two-year products," said Martin Cook.
Tom Cleary said: "While two-year fixed term products are still very popular, more and more people are choosing five-year rates because they're so cheap. By choosing a longer fixed term, you are potentially protecting yourself against a base rate increase."
But, most of the brokers agree that the average mortgage holder is unprepared for a Bank of England rate rise.
Anderson said: "Some may have their heads in the sand thinking rates will never go up. You get used to a certain situation and we've had rates this low for so long it's the norm."
Cook said: "There will be people who have got used to what they're paying, who don't have much surplus money and who will struggle. They get five-year rate mortgages and they're comfortable, and after that – God knows.
Stewart said: "I don't think anyone is prepared for a base rate increase – I think we've been in this situation for so long, people have forgotten that the base rate moves. People borrow money and then forget about it.
"People are immune to how much debt they have. While they won't necessarily be ready for a 0.5% increase, it's something they will be able to accommodate. The major issue will come if the cost of borrowing increases by 1% in the next 12 to 18 months. No one is ready for that."
http://www.mortgagesolutions.co.uk/news/2015-12-09-quarter-of-borrowers-would-struggle-if-base-rate-increases/?utm_source=Adestra&utm_medium=email&utm_term=&utm_content=&utm_campaign=Daily%20SP15%20Together%20Money&utm_campaignid=388&utm_cmdid=52561