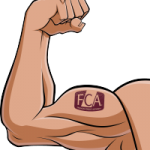 SCM Direct also estimates that an average UK robo account would need to be invested for nearly 11 years to reach profitability. However, its findings show the average holding period for a robo-adviser client may be just 3 years, partly the result of many targeting the 'millennial' market.
Additionally, it claims that 80% of websites use risk questionnaires but 25% of these firms did not possess the regulatory permission to give advice to retail clients.
In its report, SCM says that evidence from a sample of 10 UK rob-adviser firms reveals "misleading performance illustrations, questionable statements regarding fees, a reliance on risk questionnaires, missing pages of key legal documents, and questionable claims".
Gina Miller, co-founder of SCM Direct, said: Our conclusion is that there is little evidence of robust innovation, as new robo-advisers appear to be fundamentally financially unviable and/or seem to be regularly flouting key FCA rules. It's time the FCA to step in and protect consumers from the various issues raised in our report, which their US regulatory peers are already addressing."
Rob's Comments
Robo advice. Why would anyone want to have a computer generated advice model and if they do want it should they not be accountable for their actions? I do not want to see Robo advice for selfish reason but I also do not want to limit those who want this type of service so, by all means use it if you wish but is should have "buyer beware" on the label.
http://www.financialreporter.co.uk/finance-news/is-robo-advice-the-next-mis-selling-scandal.html?utm_source=Email+Campaign&utm_medium=email&utm_campaign=11064-360456-News+alert+6th+July+%28IFS%29