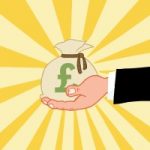 SCOTS have been named the most financially comfortable of any nation in the UK when it comes to being able to pay their mortgages in the UK, it has emerged.
Bank of Scotland research found mortgage affordability – the proportion of disposable earnings devoted to mortgage payments – for both first time buyers and home-movers was lowest in Scotland towards the end of last year.
It found mortgage payments were 20 per cent of disposable earnings north of the border, compared to 30 per cent for the UK.
Northern Ireland was next behind Scotland in the UK with 20.2 per cent.
The most affordable local authority area in Scotland is also the UK's most affordable, with mortgage payments in West Dunbartonshire sitting at 15.4 per cent in the last quarter of last year.
North Lanarkshire at 15.6 per cent, East Ayrshire 14.6 per cent, Renfrewshire 16.6 per cent, Inverclyde 16.8 per cent, Stirling 17 per cent and Falkirk 17.2 per cent also dominate the UK's ten most affordable areas.
Graham Blair, mortgage director at Bank of Scotland, said: "Scottish homeowners have seen a decent improvement in housing affordability since 2007 as record falls in mortgage rates have offset higher house prices.
"As a result mortgage payments account for a lower proportion of disposable earnings than anywhere else in the UK.
"The significant reduction in mortgage payments by a typical borrower has resulted mostly from record low rates that have provided monthly savings of, on average, around £225 when compared to payments in 2007."
Although the majority of Scottish council areas have seen a slight increase in the amount of earnings devoted to mortgage payments when compared to the same time last year, mortgage affordability in Scotland has improved by 17.5 percentage points since reaching a peak of 37.3 per cent in 2007.
Historically low mortgage rates have been the main driver behind the significant improvement in affordability since then.
Despite average Scottish house prices growing by 9 per cent in the past year, mortgage affordability rose only marginally from a year earlier, rising to 19.8 per cent.
There have been improvements in affordability in all Scottish council areas since 2007.
Mortgage payments as a proportion of average earnings have fallen by at least 15 per cent in 21 areas. East Dunbartonshire has seen the smallest change in mortgage affordability since 2007, falling 12.8 per cent during that time.
The largest improvement in mortgage affordability was seen in Inverclyde where mortgage payments as a proportion of disposable earnings fell by 20.1 per cent ten years ago, from 36.9 per cent to 16.8 per cent.
Although they are two of the least affordable areas in Scotland, East Lothian and Midlothian, were close behind, having both reduced by 18.2 per cent.
Overall it was found mortgage affordability has remained unchanged over the past year despite house prices climbing higher.
The study assumed that a borrower, who could be a first-time buyer or a home mover, had a 30 per cent deposit to put down.
It used Bank of England figures to work out average mortgage rates and Office for National Statistics (ONS) data for average earnings figures.
The average percentage of borrowers' incomes taken up by mortgage payments is well below peak of 48 per cent reached in the third quarter of 2007
Rob's Comments, this surprised me. A lot of people up here are borrowing large amount of money and buying bigger home than ever before in my 20+ year career. It is good to see that Scottish people have a better standard of living if this article is true and their mortgage payments % is the lowest in the country.
I do worry about the future because I remember the 15% + interest rates of the past and if we ever go back to those times some could be caught short.