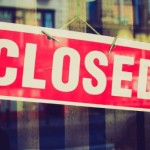 Self-certification mortgage lender selfcert.co.uk has ceased taking new applications until further notice.
A message on the lenders website said that "this will be at least 3 months" as it works through a 'severe backlog' of people that have registered an interest in the products.
http://www.financialreporter.co.uk/mortgages/celf-cert-mortgage-lender-ceases-trading.html?utm_source=Email+Campaign&utm_medium=email&utm_campaign=11064-352860-Daily+news+22nd+January+%28Leeds%29
The lender, which launched on Monday from the Czech Republic, said:
"We've had to move out of the UK to bring these products back to the European market but we are sure that they will be welcomed by a significant part of then economy that has – through no fault of its own – found itself out in the cold when it comes to getting on the property ladder.
"Whilst we aim to help as many people as we can, we have to be honest in that unless other lenders follow us – this site won't make any kind of dent in the number of people who want to get on the property ladder and can't because of a lack of official paperwork.
"Our start up capital means that we can only provide enough funds for about 200 average mortgages to begin with. We've almost had that number register an interest with us before we even launched this site. We are working through this backlog as fast as we can.
"Unlike lenders in the UK, we have the freedom to decide for ourselves who we do and don't lend to. We are not guided by the FCA."
Selfcert.co.uk says it can lend up to £500,000 at 85% LTV, with tracker rates starting from 2% above base rate.