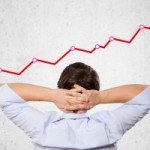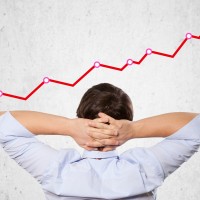 A lack of commercial gains to be made from supporting older borrowers is preventing the bigger lenders from innovating in the sector, the BSA's Paul Broadhead says.
Broadhead, who is head of mortgage policy at the Building Societies Assocation (BSA), said with lending to older borrowers still a niche product area, larger lenders would need to justify the extra investment in staff and processes required to service these customers.
In November the BSA launched a 12 month review on older borrower restrictions which will see it working with the Financial Conduct Authority (FCA) and the Treasury to encourage innovation among lenders.
Broadhead said: "At the moment when you're looking at lending to older people it needs individual underwriting, and if you're geared up for automation that's quite an overhead to start employing people to look at what is a growing number of cases, but in the scheme of things is still pretty tiny.
"With the large banks in particular it's about what's the size of the prize in terms of the business they're going to write and then they'll stack up whether it makes economic sense or not. I'm sure a lot of them would be happy for their current interest-only customers to remortgage away to somebody else."
In a poll of Mortgage Solutions readers, 38% of respondents said they wanted to see lenders remove age limits at the end of mortgage terms this year. A further 31% want roll-over products for interest-only customers and 24% would like hybrid equity release products introduced. Just 7% said they wanted better options to help older customers downsize.
Adrian Anderson, director of Anderson Harris agreed that most lenders concentrated on volume to make their underwriting as simple as possible.
"Lenders need to listen to individual borrowers as intentions at retirement age are often many and varied," he added.
"We are likely to see lenders start providing real options for lending into retirement this year but it usually takes banks a long time to implement new criteria changes so this won't happen overnight."
Anderson added that the FCA needed to change its stance on affordability to allow lenders to innovate more freely in light of the UK's ageing population.
"Life expectancy has increased, people are starting families later in life and choosing to work for longer. Those in their 20s, 30s and 40s do not have pensions large enough to afford to retire early. Many of our clients in their late sixties have no intention of retiring as they are at the peak of their careers and enjoying working, albeit maybe a shorter week of say three days. Many of these clients are continuing to work and deferring drawing their pension hence when they do draw it the fund will have had more time to grow."
Broadhead said that it was important for the FCA to watch the sector closely and make sure that regulation is fit for purpose in the future.
"At the start of our review I said to the regulator quite clearly that when we start talking about product innovation and responding to it, I want to see the whites of their eyes at the start of the conversation. Regulation needs to be fit for the future and encourages that innovation when it's required."
'Size of the prize' deters big lenders from innovating for older borrowers – BSA