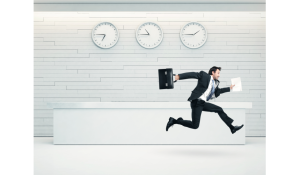 Increases to Stamp Duty on second homes and buy-to-let properties effective from April next year could cause conveyancing 'mayhem', a conveyancing distributor has warned.
Broker Conveyancing has anticipated a significant amount of pressure placed on conveyancing firms to avoid the 3% increase in Stamp Duty for completed purchases made on or before 31 March 2016.
The Chancellor caused an outcry among the buy-to-let industry when he announced during his Autumn Statement last week that second homes, which include buy-to-let properties, would be subject to a higher rate of tax from April next year.
The firm warned that any purchases which do not complete on or before 31 March face the prospect of falling through, which could pose a risk for firms who work on the basis of 'no completion, no fee'.
It added that there was likely to be a significant slowdown in buy-to-let activity after the 1 April implementation date, criticising the four-month notice period as 'incredibly short'.
Harpal Singh, managing director of Broker Conveyancing, said: "While I can partly understand why the Chancellor might wish to put the brakes on buy-to-let investment, the method of increasing Stamp Duty Land Tax for these purchasers will have a huge impact on the housing market as a whole and could result in a less than smooth process and, quite frankly, mayhem.
"This will mean serious resource issues for these firms especially when we factor in the double whammy brought about by the timing of the Easter break next year and the fact we're not just talking about individual investment property completions but also the entire chains that they will sit within."
Singh added that buy-to-let conveyancing fees were almost certain to rise in order to cope with the extra workload.
He said the sector must consider the impact on the market after the 1 April 2016 deadline is passed because a considerable slowdown is expected which could move conveyancing firms along with other stakeholders from feast to famine.
"Resource and business issues will need to be managed carefully in such an environment," he said.