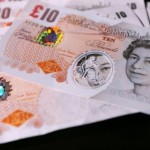 Santander has brought back the sub-1pc mortgage with a fixed-rate deal at 0.99pc.
The bank is offering the loan to buyers with 40pc deposits, and will fix the rate for 18 months.
Previously HSBC offered a mortgage with the same rate but withdrew it in December, along with many of its other best-buy deals.
Santander's offer becomes the lowest fixed rate available. The rate is beaten only by Yorkshire Building Society's 0.98pc tracker mortgage, which is not fixed but will vary in line with Bank Rate.
Like many mortgages with very low rates, Santander's deal comes with a relatively high fee of £1,499. This makes it less suitable for borrowers with smaller mortgages.
Previously its lowest rate was a two-year fix at 1.14pc, with a £1495 fee.
It also offers a rate at 1.29pc, for buyers with 40pc deposits, who would pay a fee of £999.
For someone borrowing £130,000 the monthly cost would be £495 during the fixed-rate period, compared to £511 under the old deal, including fees.
The 1.29pc deal is also fixed for six months longer, giving the buyer more security.
Beware the short-term mortgage 'trap'
When the fixed period ends, borrowers are flipped on to Santander's standard variable rate, currently 4.49pc – and so are likely to need to re-mortgage again then, with the various costs and hassles that brings.
If they don't re-mortgage swiftly, the higher standard variable rate they pay can rapidly erode the benefit of the lower rate.
The lender has also dropped rates on several of its other mortgages.
Its two-year fixed-rate mortgage for first-time buyers with 10pc deposits now has a rate of 2.24pc, with fees of £999.
It has also reduced rates on Help to Buy equity loan mortgages, dropping the rate on its two-year fix from 1.64pc to 1.54pc and its two-and-a-half year fixed rate from 1.84pc to 1.64pc, both with fees of £999.
Its fee-free Help to Buy mortgage has dropped from 2.25pc to 2.04pc.
Average two-year fixed mortgage rates fell to a 12-month low at the start of January and have been rising since.
Analysts predict that they will now continue to rise. Many lenders dropped their rates at the end of the year in order to meet business targets, but the cost of borrowing by banks, known as a swap rate, has been rising since last summer.
Adrian Anderson, of mortgage broker Anderson Harris, said that an 18-month rate was very unusual, and cautioned that two-year fixed rates may well be cheaper.
"If you're hopping onto a new mortgage every 18 months, then you're paying a new fee every 18 months.
"Some people will just look at the headline rate, and may not see that it's only for 18 months, for that big fee," he said.
Will rates now fall?
Experts are "surprised" by the introduction of new low rates – but it might be a sign that some lenders are trying to change the makeup of their loans, Mr Anderson added.
"A lot of brokers anticipated that rates would start to go up this year but actually they haven't.
"Depending on the lender's financial year, some of them might be trying to get a good start. This time of year, lots of people are focused on their own finances and re-mortgaging.
"Some banks are also moving away from buy-to-let. It's not as attractive as it was, so lenders are lending less on buy-to-let than what they were and more on owner-occupier mortgages," he said.
Rob's comments. I predicted this a few months ago, this is not surprising as only this week Halifax is now following up on their decision in principals asking where the business is going as the D.I. P's. are not turning into applications.
The banks do not have the same flexibility in lending as they did back in 2008 and they need customers. The only thing they can do is offer cheap deals to attract the vanilla customers that they seek.