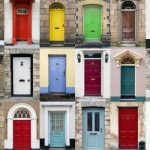 Over £50 billion worth of interest-only mortgage capital is due to be paid off by 2020, according to research from Leeds Building Society.
This figure represents just over 450,000 interest only mortgages in the UK and is more than one-third of the total outstanding UK interest-only mortgage stock, currently standing at 1.6m mortgages.
Almost 136,000 interest-only mortgages are due to mature this year alone, with a value of almost £16 billion.
Richard Fearon, Chief Commercial Officer of Leeds Building Society, said: "We firmly believe there's a place for interest only alongside repayment mortgages. In today's market, every borrower's repayment strategy is carefully assessed to ensure it's adequate to repay the capital they owe. It is pleasing to see from our research that many borrowers are addressing their individual repayment strategies and that the interest-only back book is shrinking ahead of schedule. This is testament to the hard work of the lenders, regulators and the CML for raising awareness among borrowers of the need for them to consider how they will repay their loan at the end of the term.
"There are circumstances during some homeowners' lives where an interest only-mortgage product suits their needs and situation well, but these do change and there are alternative options available to borrowers should they wish to reassess their method of repayment. If a borrower currently on an interest-only mortgage feels it's not best serving their needs, or believes they may not be able to repay the capital when their term ends, they should speak to their lender or mortgage broker to assess whether their chosen repayment strategy is still adequate."
Rob's comments. This is going to be a pain for the public in the very near future. A lot of customers will not qualify for a new mortgage because of age alone not to mention other factors that have change over the decades with clients. Lenders are going to have to be very flexible managing people out of this otherwise I can see a public outcry for help and MP's sticking the nose in with large empty promises.