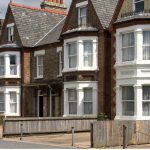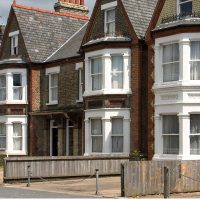 UK rents fell by -0.3% in the year to May – the first time there has been an annual reduction in eight years, HomeLet's May Rental Index has found.
Rents in London have fallen by -3% in that time, followed by the North East (-2.3%) and Scotland (-1.9%).
Rents have risen by the most in the East Midlands (3.3%), North West (2.2%) and the South West (2.1%).
London rents fall for first time in eight years
Martin Totty, chief executive officer of HomeLet, said: "May 2017 saw average rents nationally fall for the first time in eight years when the economy had suffered the shock of the financial crisis.
"HomeLet rental data suggests landlords are now facing a difficult balancing act between ensuring rents are affordable for tenants in a low real wage growth environment whilst covering their own rising costs.
"Tenants will still need a vibrant and growing rented sector to provide them with property options at the time of their choosing.
"Any constraint to the supply of rental properties, because landlords are unable to achieve the reasonable returns they require, cannot be in the long term best interests of tenants, especially if, as we've now heard from all the main political parties, the UK's population continues to grow."
Rob's comments: I am surprised to see this as I would not have expected the landlord to lower their rents in places like London or Edinburgh. Perhaps reluctant landlords who are stuck with property form the credit crunch are simply attempting to manage the situation until they can sell the properties and clear the mortgages.