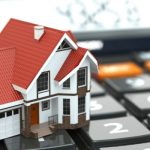 I have read an article about Mr and Mrs Rafferty and how they added value to their home by raising money to complete and extension and replace windows. (READ HERE if you are interested)
http://www.telegraph.co.uk/personal-banking/mortgages/remortgaged-renovate-homes-worth-extra-200k-rising-rates-still/
Maybe you are the type of customer who would like to stay put in their current home but need more space.
The answer could be found in the equity of your current home.
For example, if your current home is worth £200k and you have a £120k mortgage on it, did you know that you could raise £60k to do necessary home improvements or a major alteration that could significantly raise the value an or size of your home???
If you are a family or person who loves where they live but need some cash to increase its size or replace aging hardware, consider the re-mortgage because with these low interest rates, raising money could be very affordable on your monthly outlays